New video shows the moment a New York City police officer wrestled a skateboarder to the ground after placing him in a chokehold, a maneuver that has been banned by the NYPD for more than two decades.
The skateboarder seen in the video, 22-year-old Yibin Mu of Queens, uploaded the footage to YouTube Monday. The incident happened around 5 p.m. Sunday in Manhattan's Columbus Circle, the New York Daily News reported.
The officer initially stopped Mu to give him a ticket for skateboarding, which is prohibited at Columbus Circle, but when Mu "refused to sit down and ignored him," the confrontation got a lot more tense.
"The police officer used one hand to grab my forearm and the other hand to grab the back of my neck," Mu wrote in the YouTube video description. "He then put me in a chokehold, and this is what happened next."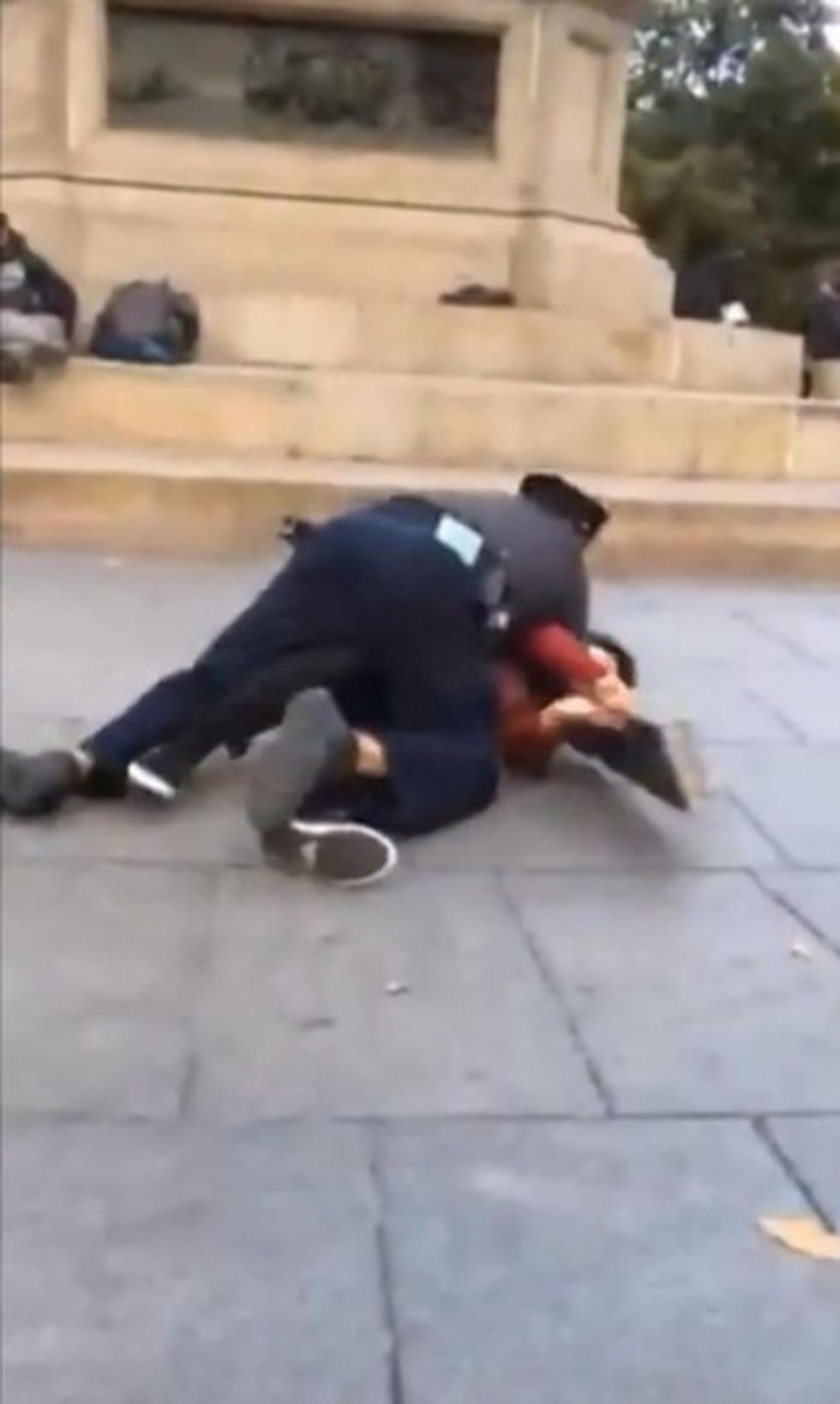 Image source: YouTube
The officer is also seen using pepper spray on Mu while the skateboarder is lying facedown on the ground.
Mu says he didn't act aggressively against the officer at all, a claim that appears to be true, at least from the video footage he uploaded. It's not clear what happened before or after the incident took place.
Mu can be heard at the end of the video asking the officer, "What did I do wrong?" as he is led away in handcuffs.
Mu was later released without bail after promising to appear in court. He was charged with resisting arrest, disorderly conduct and failure to comply with posted signs, according to the Daily News.
In the video, you can hear bystanders reacting as the tense confrontation unfolds.
"What are you doing?" one person asks.
"Here we go again," another says, seemingly referring to a similar incident in which Staten Island resident Eric Garner was placed in a chokehold by an NYPD officer in July 2014, resulting in the 43-year-old's death. The video of the Garner arrest went viral.
The NYPD did not immediately return a request for comment from TheBlaze.
(H/T: New York Daily News)
–
Follow Jon Street (@JonStreet) on Twitter