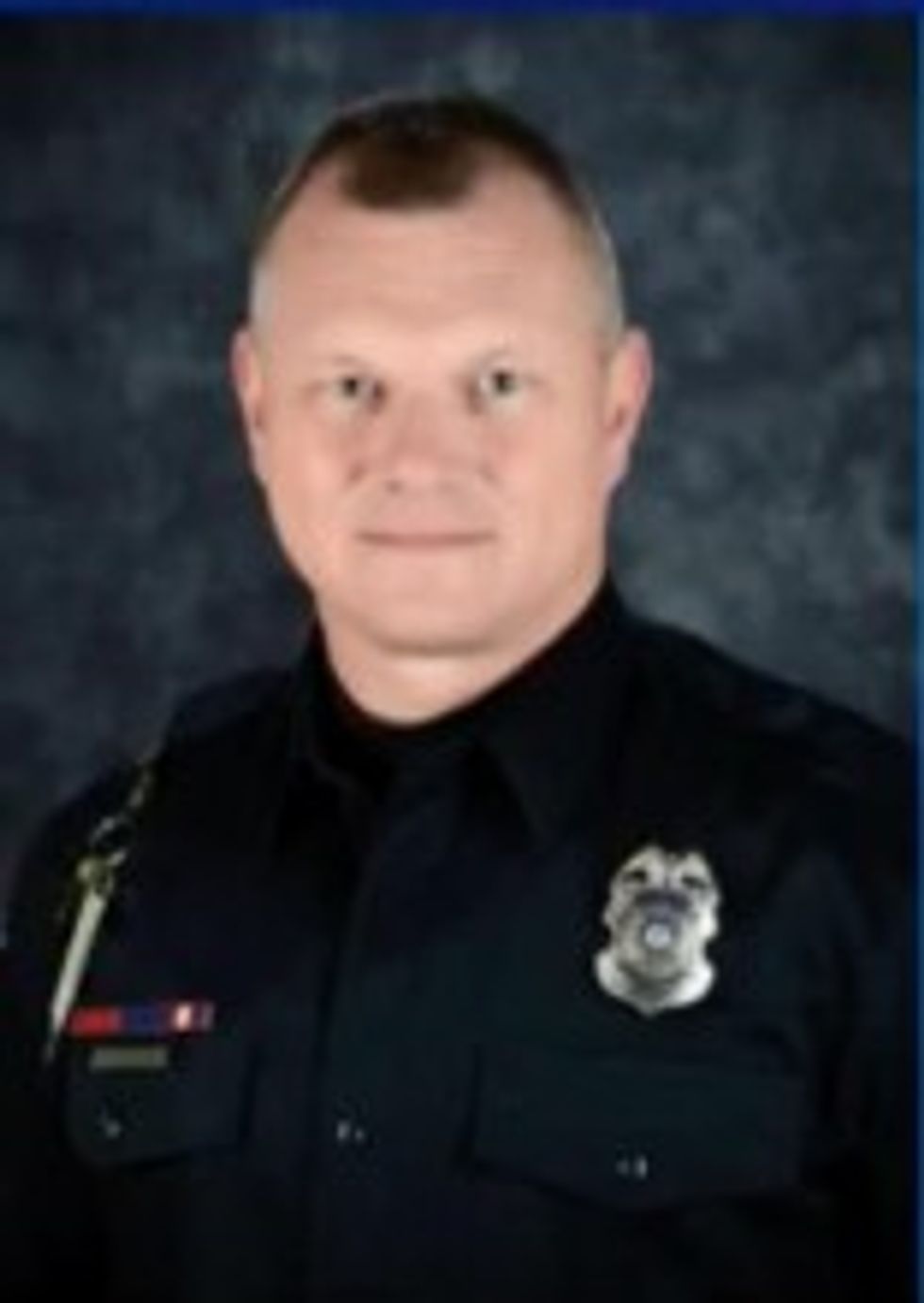 Daniel Webster (Image source: KOAT-TV)
U.S. Attorney Damon Martinez says it was a senseless act of violence that claimed the life of one of Albuquerque's decorated police officers.
Martinez's comments came Thursday after authorities announced that Officer Daniel Webster died after being hospitalized for more than a week. Webster was shot during an Oct. 21 traffic stop.
Martinez offered his condolences to Webster's widow and the rest of his family and fellow officers.
He called Webster a dedicated law enforcement officer and true patriot who served in the U.S. Army for 20 years.
Martinez says Webster's loss underscores the dangers that are routinely faced by law enforcement officers.