Marco Rubio capped off a big week by scoring the endorsement of billionaire Republican donor Paul Singer, The New York Times reported Friday evening.
Singer, one of the richest men in the nation, possesses a donor network capable of raising a significant amount of money for the Florida senator's presidential bid.
Key diff between Singer + many other mega donors you hear about: He doesn't just give money, he raises it--a lot. Which is what Rubio needs.

— Nick Confessore (@Nick Confessore) 1446249972.0
In a letter sent to dozens of donors, obtained by The Times, Singer wrote that Rubio was the only Republican able to "navigate this complex primary process, and still be in a position to defeat" likely Democratic nominee Hillary Clinton in the general election.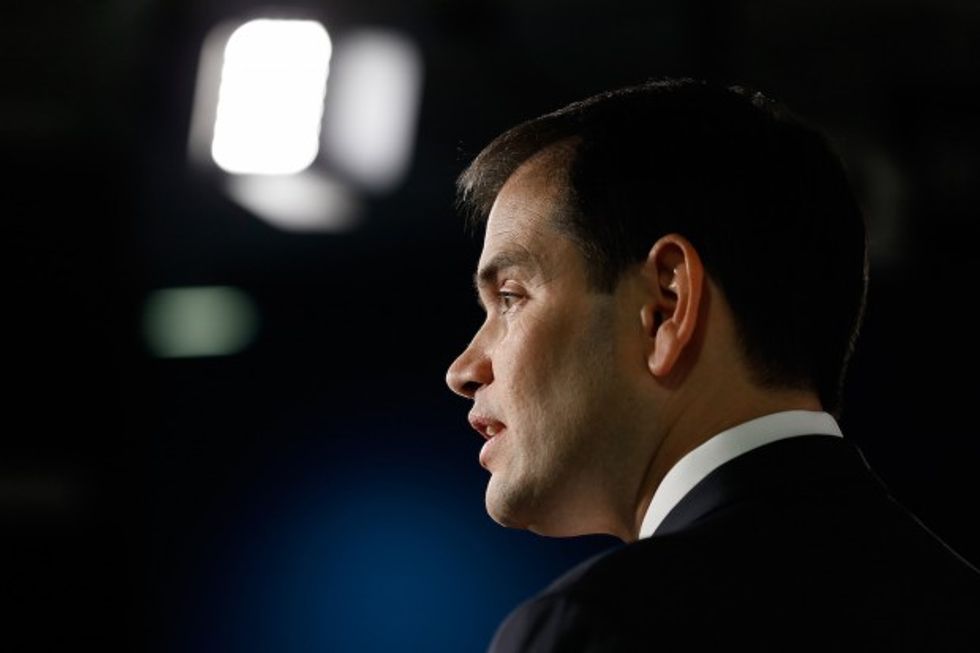 Win McNamee/Getty Images
"He is accustomed to thinking about American foreign policy as a responsible policy maker," the letter said, according to The Times. "He is ready to be an informed and assertive decision-maker."
[sharequote align="center"]"He is ready to be an informed and assertive decision-maker."[/sharequote]
Other candidates had sought Singer's support and, The Times reported, Jeb Bush's campaign manager even flew to New York to make the case on behalf of the former Florida governor.
The endorsement is another blow to the Bush campaign which has gone into a downward spiral over the last few weeks. During Wednesday's debate, Bush confronted Rubio about missed senate votes in an exchange most said he was easily defeated in. On Friday, it was announced that his campaign's Chief Operating Officer Christine Ciccone would depart.
—
Follow the author of this story on Twitter and Facebook: