Jesse Ventura's latest interview is unlikely to win the bombastic former Minnesota governor, WWE star and Navy SEAL many new friends.
In the piece, which premieres Saturday night with Yahoo Sports' Graham Bensinger, Ventura continued his attacks on the late Chris Kyle, calling him a "backstabbing liar." He also talked about himself in the "third person" and asserted he could easily swoop in and "steal" the 2016 presidential election if he wanted to.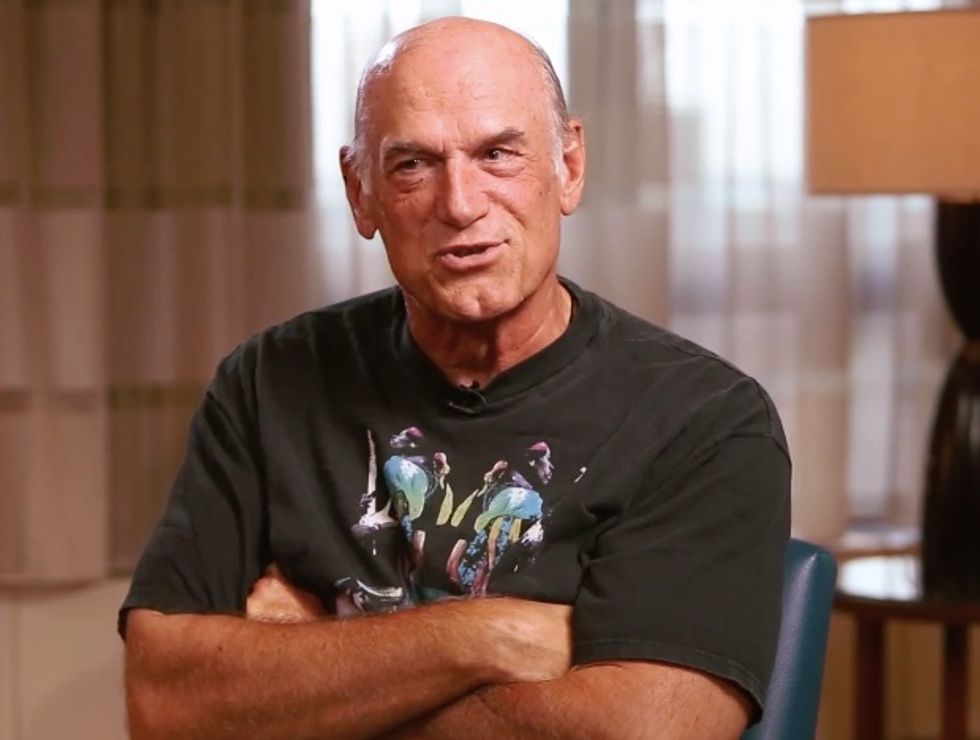 Image source: Yahoo Sports
Speaking with Bensinger about the lawsuit he won against Kyle's estate, Ventura attempted to counter popular sentiment about the legal action, claiming the Kyle family and Kyle's estate weren't forced to pay a dime to him — "an insurance company pays for all of it," he told Bensinger.
Ventura also maintained he gave Kyle a chance to avoid legal action: "I told him, 'If you'll go out with me to the media, admit you fabricated the story, I will forgive you and we'll go our separate ways.'"
Ventura told Bensinger that Kyle wouldn't accept his proposal. "He didn't have the honor," Ventura said. "He didn't have – this hero from the war didn't have the courage to tell the truth. And he's not a hero. You know why? He's a backstabbing liar."
Concerning the 2016 presidential election, Ventura wasn't shy about his ability to "steal the election." When quizzed about future political aspirations, Ventura said the following:
"Who knows? I'll decide that next spring because I won't get in now. Why would I get in now and waste money? ... Let's wait 'til it's down to two of them. Let's wait 'til the Libertarian convention next June, where the Libertarians announce their candidate and that candidate gets ballot access throughout the whole country. Then you time it out. You spend the least money, you come in, you destroy their two candidates — if you're allowed in the debate. If they got the fricking guts to let me in a debate, I'll come in and destroy their two candidates and steal the election in November, just like I did in Minnesota."
Watch a preview below of the full interview from "In Depth with Graham Bensinger":
Hear more about the Ventura interview on TheBlaze Radio:
—
Follow the author of this story on Twitter and Facebook: