In light of recent decisions made by the Department of Justice and Department of Homeland Security, federal lawmakers introduced legislation this week that would require law enforcement to obtain a warrant before using controversial cell-site simulators.
Such technology, also known as stingrays, mimics cell-towers to obtain enough electronic data to locate nearby phones and identify owners. Privacy and civil liberties advocates have balked against the use of such devices, fighting that a search warrant be required before they're used.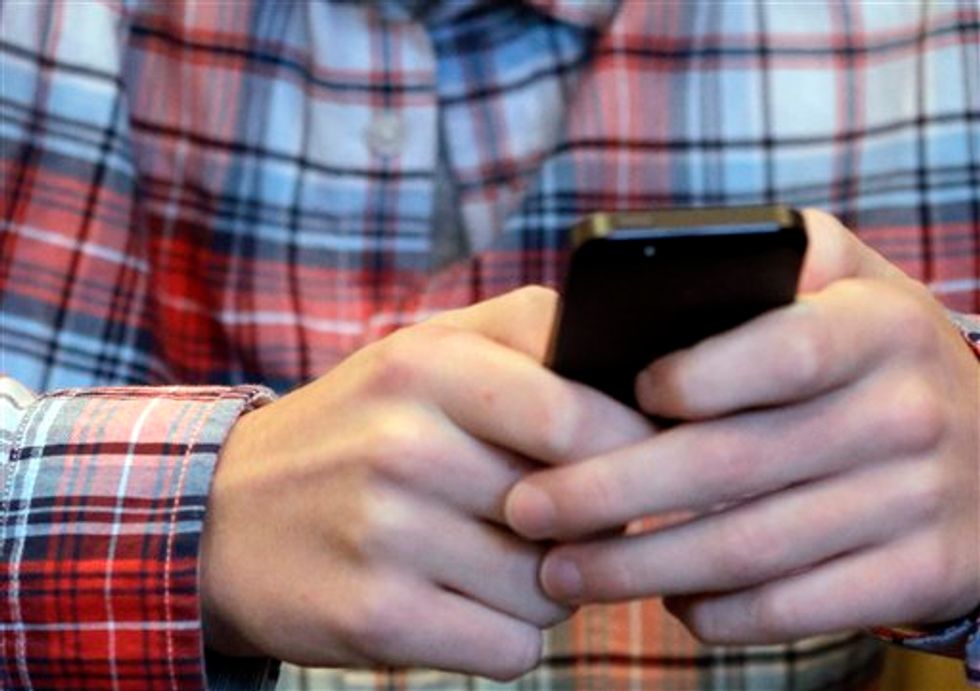 his Oct. 24, 2013 file photo shows a youth checking his smartphone in Glenview, Ill. Local police may be tracking your cell phone. (AP/Nam Y. Huh)
The draft bill — the Cell-Site Simulator Act of 2015 — introduced by Rep. Jason Chaffetz (R-Utah) Monday, along with John Conyers (D-Mich.), and Rep. Peter Welch (D-Vt.), would make the use of stingrays to obtain information without a warrant a punishable offense to the tune of up to 10 years in prison or a fine. It would also prohibit the use of evidence obtained through the devices in a manner that is in violation with the bill.
The bill does provide exceptions for the collection of foreign intelligence and in certain emergency circumstances.
"The abuse of Stingrays and other cell-site simulators by individuals, including law enforcement, could enable gross violations of privacy," Chaffetz said in a statement. "The fact that law enforcement agencies, and non-law enforcement agencies such as the IRS, have invested in these devices raises serious questions about who is using this technology and why.  These questions demonstrate the need for strict guidelines that carry the weight of the law."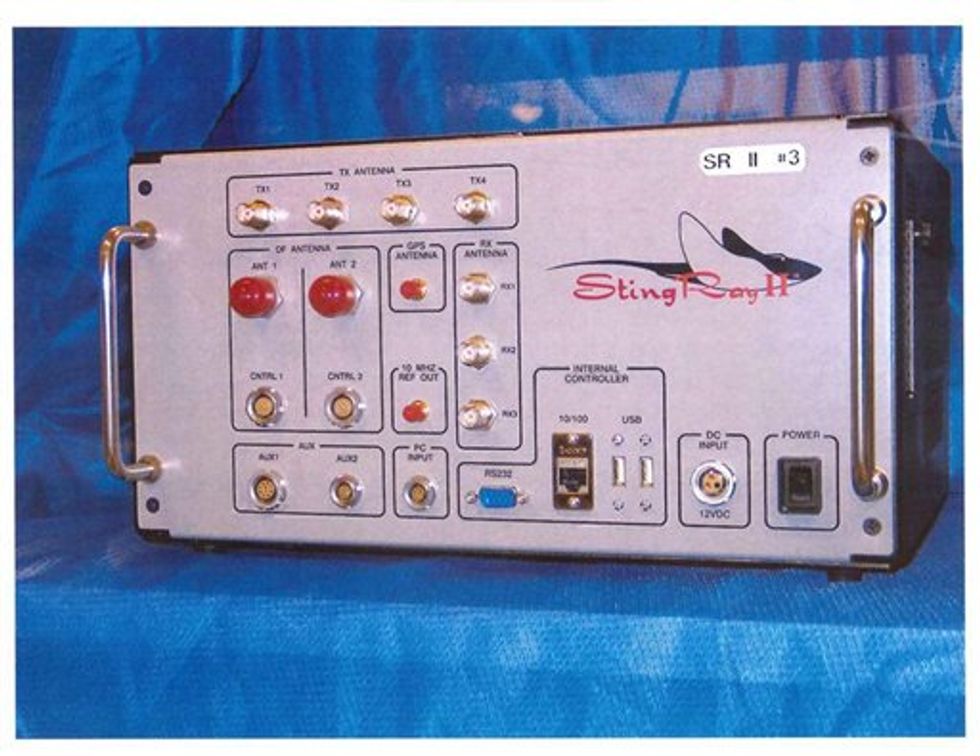 This undated handout photo provided by the U.S. Patent and Trademark Office shows the StingRay II, manufactured by Harris Corporation, of Melbourne, Fla., a cellular site simulator used for surveillance purposes. Federal law enforcement officials will be routinely required to get a search warrant before using secretive and intrusive cellphone-tracking technology under a new Justice Department policy announced Sept. 3, 2015. (AP/U.S. Patent and Trademark Office)
The DOJ announced in September that federal law enforcement would be required to get a search warrant before using the cellphone-tracking technology. The DHS followed suit in light of the DOJ's decision, updating its policy to require a warrant and also established guidelines for how data could be collected, stored and shared.
But the DHS did provide an exception for the Secret Service to use the technology without a warrant if there's believed to be a nonspecific threat to the president or another protected person.
Homeland Security Assistant Secretary Seth M. Stodder described to a House subcommittee Wednesday the department's policy on the use of cell-site simulators.
In such cases, using the devices would require direct approval from "executive-level personnel" at Secret Service headquarters and the U.S. attorney for the relevant jurisdiction.
Asked whether that essentially granted a blanket exception for the Secret Service, Stodder said that the exemption would not be used in routine criminal probes, such as a counterfeiting investigation.
"The key exception that we envision is the Secret Service's protective mission," Stodder said. "In certain circumstances where you could have an immediate threat to the president and you have cryptic information, our conclusion in drawing the line between security and privacy here is to err on the side of protection."
Rep. Ted Lieu (D-Calif.) said the newly announced guidelines are a good first step, but added that the policy still lacks transparency and provides overly broad permission for Stingrays to be used without warrants. The new federal policies also don't apply to state and local law enforcement agencies that have purchased Stingrays, sometimes through the use of federal grants.
(H/T: PC World)
—
The Associated Press contributed to this report.