An off-duty NYPD officer was reading a news story about a missing Italian New York City Marathon runner Tuesday morning when he looked up from his newspaper to find the man there with him on the train.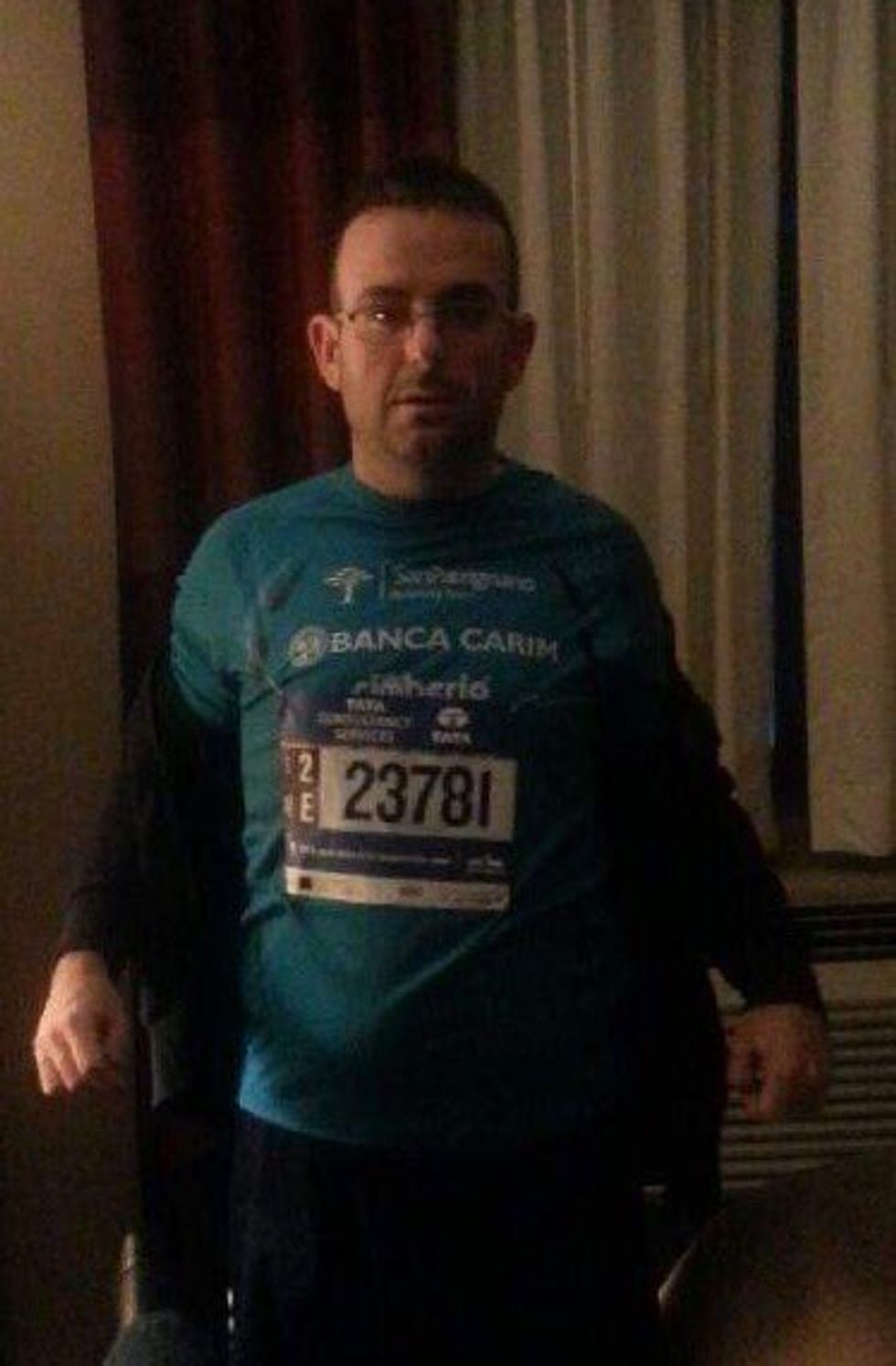 Gianclaudio Marengo (NYPD)
Officer Man Yam discovered 30-year-old Gianclaudio Marengo, the missing marathoner, en route to Penn Station around 7 a.m. Tuesday, according to DNAInfo.
Good eye by former TB Officer Man Yam who recognized & safely returned missing marathon runner to his family pic.twitter.com/O8mfpFUZKb

— Chief Joseph Fox (@NYPDTransit) November 3, 2015
Marengo, who was missing for two days, spent the bulk of his time riding the subway, eating pizza, sleeping on the streets and canvassing the city in search of fellow Italian runners. Marengo's trip was organized by San Patrignano, a rehabilitation facility in Italy where he is being treated for drug addiction.
He was taken to the hospital after Yam discovered him and was treated for dehydration, according to sources close to Marengo. He is reported to be in "good condition."
"He has already recovered substantially and is in good humor," sources from the rehab clinic said.
Marengo was first lost when he could not find his way back to his team's hotel. The next day, he tried to meet up with his group at the airport but could not get through because he didn't have the right paperwork with him, so he spent yet another night in the streets of Manhattan.
Marengo has been in treatment for three years, and San Patrignano said running the New York City Marathon has given him a "new passion."
"In running, a sport enjoyed by many young people in the community, he had discovered a new passion, so great that the community decided to reward it by putting him in the San Patrignano running team, that for the last three years have participated in the New York City Marathon," rehab clinic officials said.
New York Road Runners spokesman Chris Weiller said they are "thankful" to the NYPD for reuniting Marengo with his group.
Marengo and his team will fly back to Italy very soon, according to San Patrignano.
(H/T: DNAInfo)
—
Follow Tré Goins-Phillips (@tregp) on Twitter