N.J. Gov. Chris Christie delivered a pro-life message at a townhall event last week that was so powerful it even captured the attention of Facebook founder and CEO Mark Zuckerberg.
"This is an important message. Extremely well said, and thank you for focusing on this," Zuckerberg wrote online Wednesday.
With more than 4 million views, the video captured by The Huffington Post shows Christie talk about applying pro-life principles to those who struggle with drug addiction. The governor contended that all too often conservatives neglect to help those who struggle with drugs and implored the New Hampshire crowd to think about the issue of addiction from the pro-life viewpoint.
— Scroll down for video —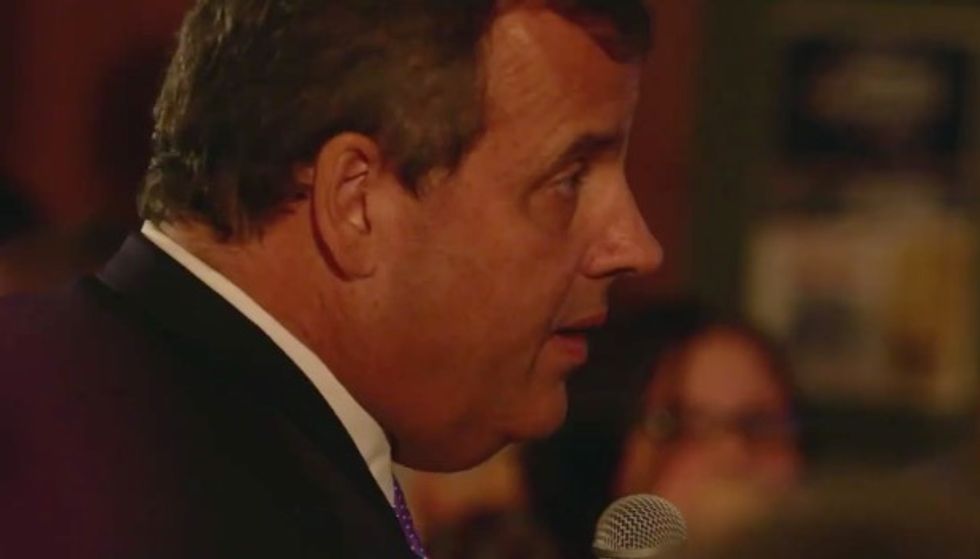 Image source: Screen grab
"I'm pro-life. And I think, if you're pro-life, that means you got to be pro-life for the whole life," he said. "Not just for the nine months their in the womb. It's easy to be pro-life for the nine months you're in the womb. They haven't done anything to disappoint us yet. They are perfect in there."
"But when they get out that's when it gets tough," he continued. "The 16-year-old teenage girl on the floor of the country lockup, addicted to heroin, I'm pro-life for her too. Her life is just as much a precious gift from God as the one in the womb."
Christie used two very personal examples to help explain his position. He talked about how his mother tried desperately to quit smoking, but was unable to and eventually ended up with lung cancer as a result. The New Jersey governor also told a story about a law school friend who died of drug addiction.
Watch Christie's Message:
—
Follow the author of this story on Twitter and Facebook: