Liberty University, the Christian college founded by the late Jerry Falwell, Sr., is currently the front-runner to host a Republican presidential debate in January 2016.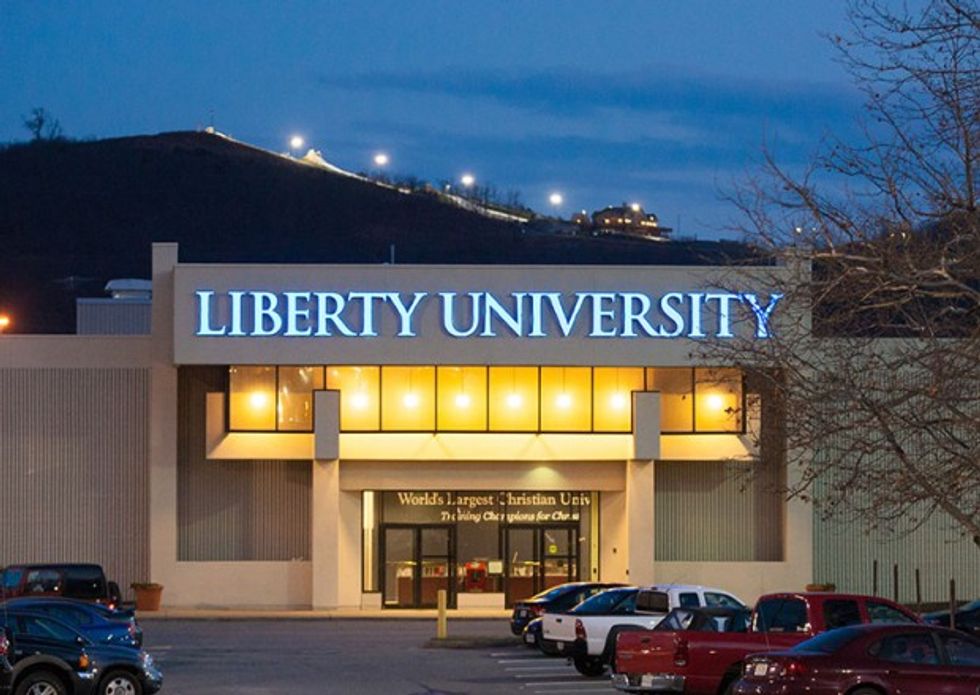 (Liberty University)
"For over a year now, we have been working on a grassroots debate with conservative media and scouting various locations, one of which has been Liberty University, for January of this year," Republican National Committee Chief Strategist Sean Spicer told the Lynchburg News & Advance.
The Republican National Committee spokesman said nearly half a dozen officials have visited the university in recent weeks. Spicer said he "feels very good about where [the Republican National Committee] stands with Liberty."
"We've been extremely impressed with the facilities at Liberty and their willingness to put on a top-notch professional production," he said.
Liberty University president Jerry Falwell, Jr., told WDBJ7 that "all the terms have been worked out" and the college is "just waiting for the contracts to be signed."
"Liberty is unique in its conservativeness and it is unique in many ways," Falwell said. "I'm excited about it, but I've tried not to get excited about it until it's a done deal."
Falwell told the News & Advance he believes it "speaks to Liberty's rise in prominence on the national stage in many ways as a leader in education" that the RNC is considering the university as a debate site.
"Liberty has shown a willingness to use their facilities and resources to help make this a reality," Spicer said of the RNC's negotiations with the college."[T]hey've had a tremendous amount of experience putting on world-class events."
Spicer confirmed this debate would be the "Conservative Media Debate" currently listed as date and location to be determined on the RNC website.
(H/T: News & Advance)
—
Follow Tré Goins-Phillips (@tregp) on Twitter