Republican presidential hopeful and retired neurosurgeon told Fusion's Jorge Ramos Thursday during a live-streamed Facebook interview that he'd like to share a drink with Jesus.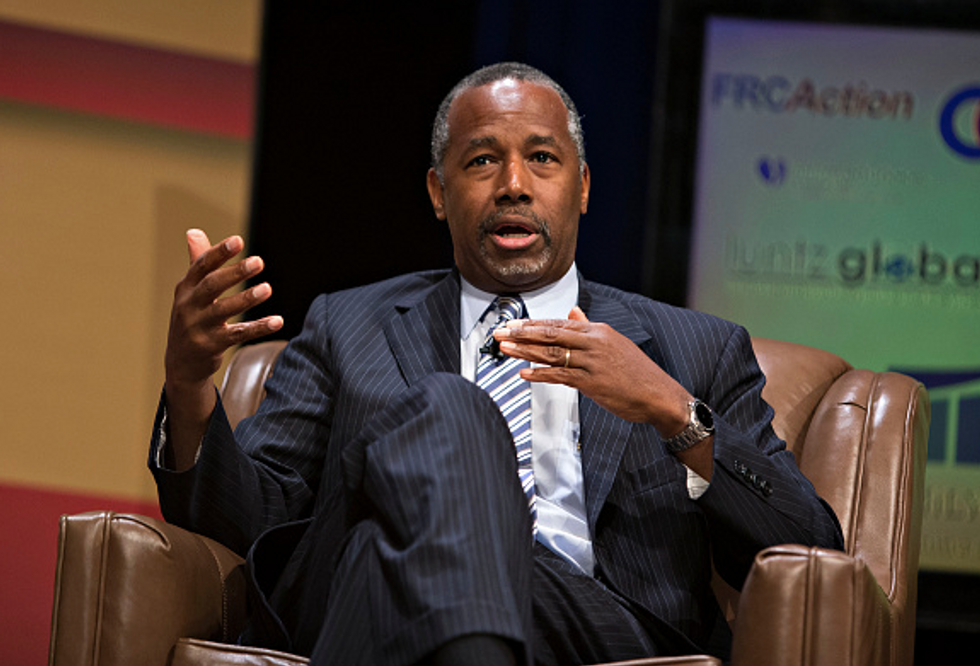 Daniel Acker/Bloomberg via Getty Images
"Who would you like to have an orange juice with or a beer with?" Ramos asked.
"Jesus," Carson quickly replied with a chuckle.
However, as a Seventh Day Adventist, it is highly unlikely Carson would sip on a beer while sitting with Jesus Christ.
In an interview discussing his faith with the Des Moines Register in October, the GOP candidate said he stays away from all alcohol and cigarettes.
So far, Carson is only the second Republican hopeful to share with whom he'd like to have a drink. Florida Sen. Marco Rubio is the only other candidate to share who he'd like to have as a drinking buddy. According to Politico, he said Wednesday in New Hampshire he'd like to share a drink with Nobel Peace Prize winner Malala Yousafzai.
Watch Carson's entire interview with Ramos:
I'm interviewing GOP candidate Dr. Ben Carson.

Posted by Jorge Ramos on Thursday, November 5, 2015
(H/T: Politico)
—
Follow Tré Goins-Phillips (@tregp) on Twitter