The 20 "worst" cities in terms of quality of life, affordability, economic health and education all share one thing in common — they are all in California.
Wallet Hub, a website designed to help individuals and small businesses make informed financial decisions, released its annual listing of the year's "Best and Worst Small Cities in America." The company's analysts looked at 1268 different small cities, rating each municipality on the aforementioned four categories.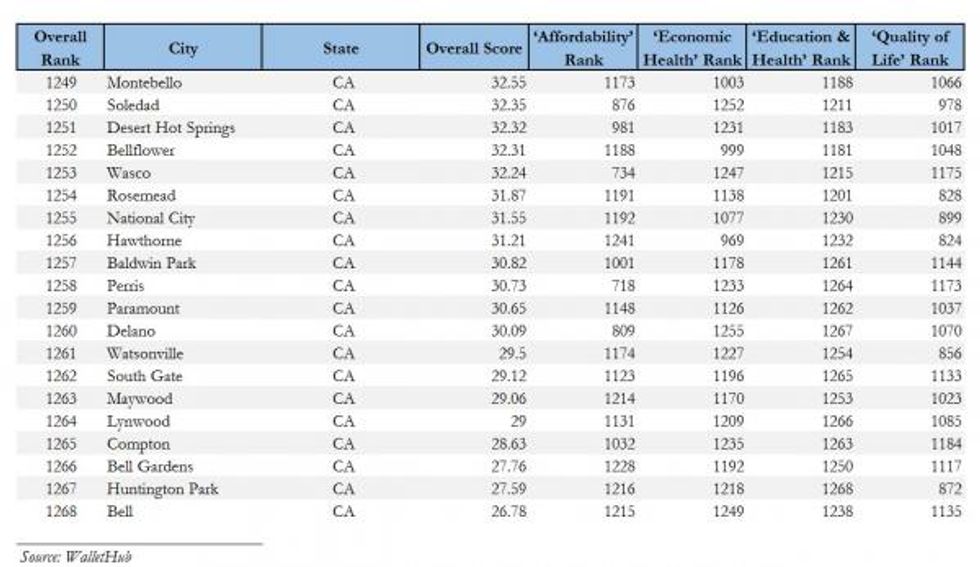 Image source: Wallet Hub
While California owns the bottom of the list, the top 20 cities, earning the "best" rating come from a broad spectrum of states. In fact, 13 different states are represented among the top 20.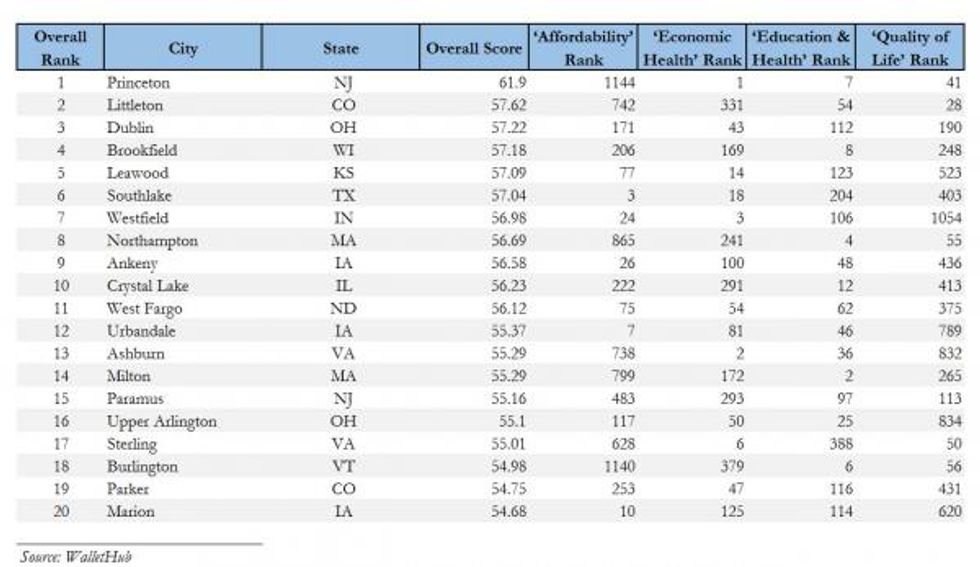 Image source: Wallet Hub
Is your town near the top, the bottom or somewhere in the middle? Check out the interactive map below from Wallet Hub.
(H/T: Zero Hedge)
__
Follow the author of this story on Twitter and Facebook: