Former Navy SEAL Marcus Luttrell honored his twin brother in a special — and lengthy — Facebook post on their shared 40th birthday.
Luttrell, who received a Navy Cross and Purple Heart, said his "veteran of the day" is his twin brother, Morgan, who also was a Navy SEAL. Luttrell encouraged anyone who happened to see his twin in the Dallas-Fort Worth area to treat him with the same amount of respect they would give other service members.
"He is the definition of Never Quit," Luttrell wrote on his Facbook page. "He leads by example and I look up to him with every fiber of my being."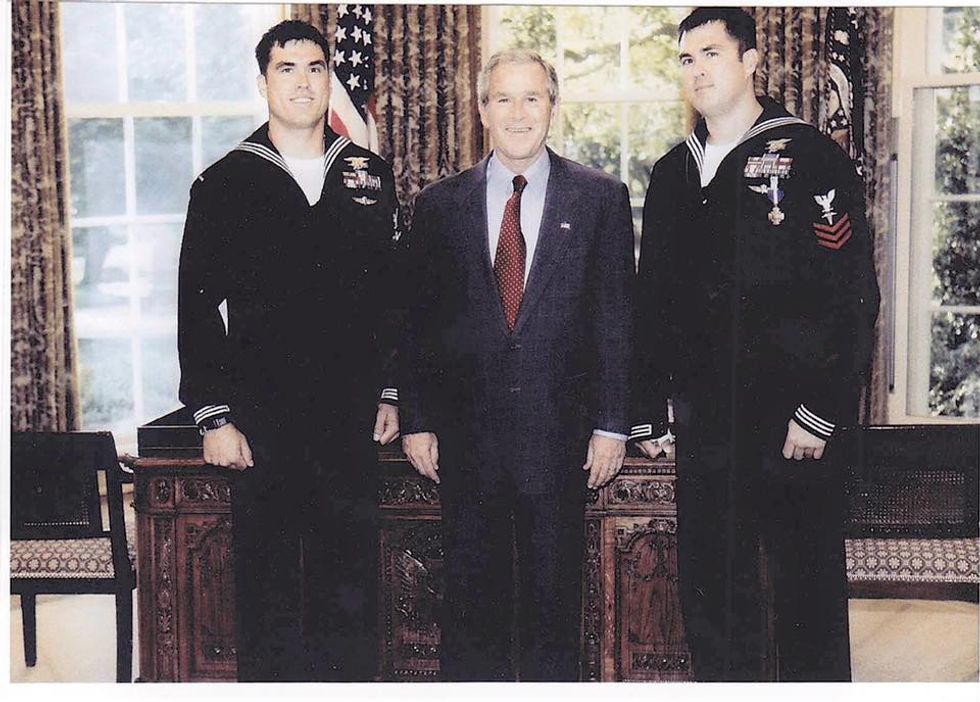 Image via Facebook/Marcus Luttrell
"High school, college, Teams, war, our boys dying, marriage and now kids," Luttrell continued. "Through it all we have done it together good times and bad highs and lows. It's been an honor being your twin brother and I have looked up to you my whole life I remember since we were boys that people always called me by your name I remember feeling honored that someone would think I was you."
The "Lone Survivor" author's Facebook post reminisces about various antics the two brothers got themselves into while growing up — from scrounging for change for hushpuppies at Long John Silvers to gawking at the White House presidential china.
Read the post, with some strong language, below.