Just after midnight Saturday morning, Glenn Beck unloaded in a Facebook post on the media over the way they have been "attacking" GOP presidential hopeful and retired-neurosurgeon Ben Carson, comparing their coverage of Carson to their 2008 vetting of then-Senator Barack Obama.
"I am sickened by the media on what they say about Dr. Ben Carson," Beck wrote. "The press never asked a question about Obama and Frank Marshal Davis, his 'composite girlfriend' or anything about his schooling or Jeremiah Wright."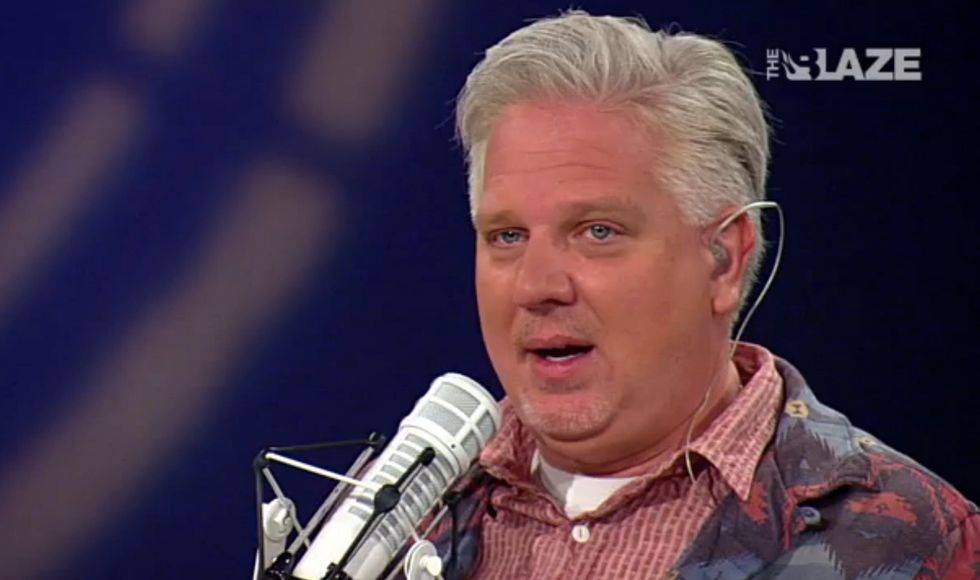 Glenn Beck speaks on his radio program Sept. 14, 2015. (Photo: TheBlaze TV)
In his post, Beck referenced Frank Marshall Davis, a card-carrying member of the Communist Party USA, who was one of Obama's alleged mentors; the president's "composite girlfriend," the mysterious New York woman Obama later acknowledged was a representation of several past girlfriends; and Jeremiah Wright, who famously said in a sermon, "God damn America," blaming the U.S. for 9/11, who was once the president's pastor.
Beck went on to write that Carson is a "model citizen and famed life saver" being "dragged through the mud." Then he asked the "mainstream media" a very pointed question.
"Are you only attacking him because he is black and you are racist?" Beck asked.
Beck wrote he is relieved to know the media's "time is over," calling them out for what he believes to be "double standards," "ignorance" and an "agenda."
"The best news is, you have so discredited yourself that anything you say about Carson will end up only making him stronger," Beck concluded.
See Beck's original Facebook post below.
—
Follow Tré Goins-Phillips (@tregp) on Twitter