New dashcam video shows Houston Rockets point guard Patrick Beverly being pulled over Wednesday morning and arrested for not paying $321 in toll fees and fines.
Dashcam video obtained by KTRK-TV from a Houston police officer's patrol car dashcam shows the tense moments that led up to Beverly's arrest.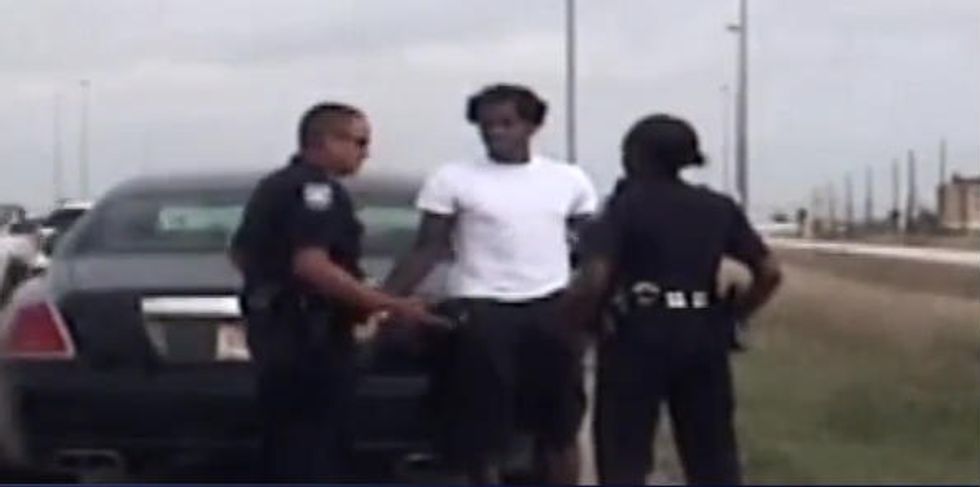 Image source: KTRK-TV
"You don't have your driver's license with you?" the officer can be heard asking Beverly in the video. "When I run the plate on your car, it's not coming back to anything."
Beverly said that he purchased the car months ago but didn't have the new plates yet.
"I have cars in my name that other people drive," Beverly told the officer.
The NBA star got off with a warning for having no registration, but when the officer saw that Beverly had unpaid toll fees, the handcuffs came out.
"Look that way and put your hands behind your back," the officer said. After a few moments, Beverly gets into the patrol car, tells the cop, before he gets in, "This is crazy. This is f***ing, crazy, man."
"You know you lying, bruh. Don't worry about it. I'll be out this f***er in 10 seconds. I'll hop back in my Rolls Royce," the basketball star then told the officer from the backseat of the car.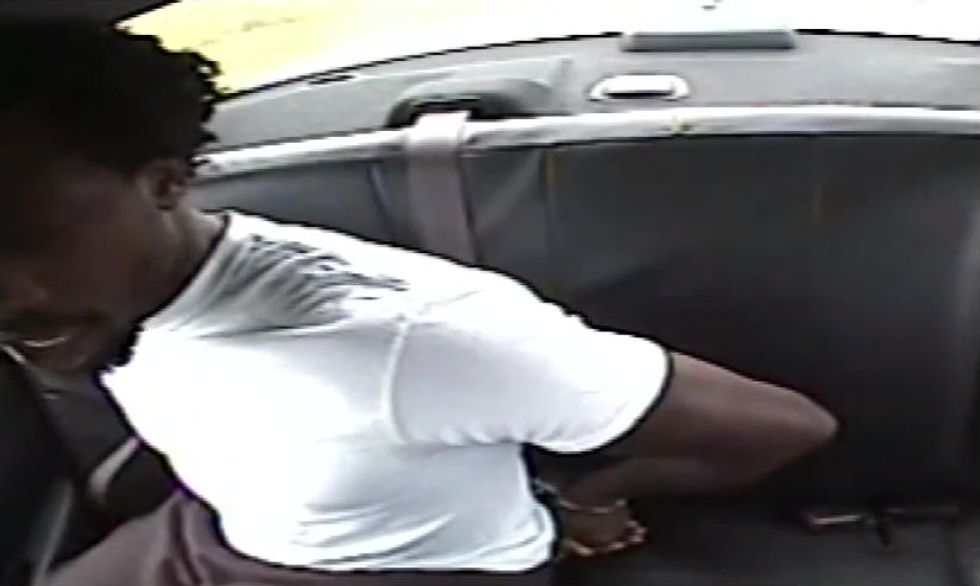 Image source: KTRK-TV
Beverly was back in the Rockets' lineup Wednesday night after missing a couple of games because of an injury.
The Houston Police Department did not immediately respond to TheBlaze Thursday.
The Houston Rockets did not return a request for comment.
(H/T: KTRK-TV)
–
Follow Jon Street (@JonStreet) on Twitter