Students at a Las Vegas dance studio were left astonished late last month when pop superstar Britney Spears walked through the door and led their class through a routine.
'They were totally stunned," Fern Adair, the owner of the studio, told TheBlaze on Thursday. "They were so stunned."
Spears posted several videos of her time with the students on Instagram Wednesday, writing that it was her "favorite class."
A video posted by Britney Spears (@britneyspears) on
Adair said that it all started with a phone call a Spears staffer made to the studio.
"She called and wanted to come in," she said. "Bless her heart."
Adair told TheBlaze that celebrities often use her facility to rehearse and that her students always "show respect for their privacy and courtesy." So when Spears walked into their particular class to dance with them, it was especially surprising.
"They stood still not knowing what to do or say," she said. "Then they kind of melted down and realized the reality that it was Britney Spears in their classroom."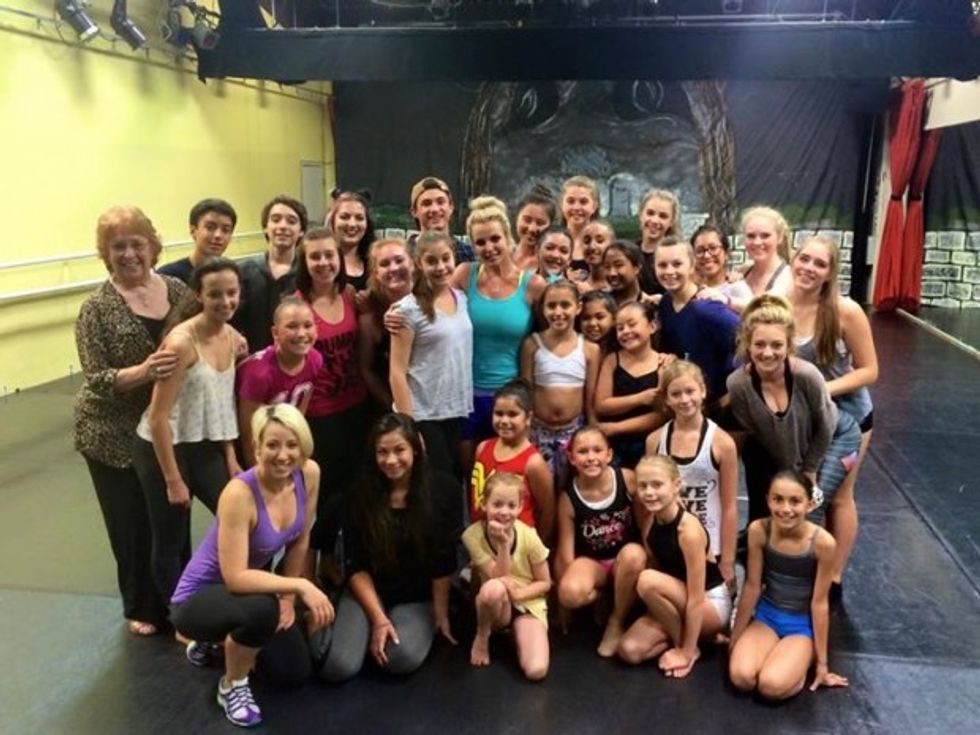 Facebook / Britney Spears
Spears taught the hour-long class and posed for a photo with students afterward. Adair said she suspects the pop star simply wanted to give back and return to her roots in the dance studio.
"This was definitely a gift to our young dancers," the studio owner said.
Adair added that they are working with Spears for her to come back and teach another class.
"Britney will return," she said.
—
Follow the author of this story on Twitter and Facebook: