U.S. forces conducted an airstrike Thursday targeting notorious Islamic State terrorist "Jihadi John."
"U.S. forces conducted an airstrike in Raqqa, Syria, on Nov. 12, 2015 targeting Mohamed Emwazi, also known as 'Jihadi John,'" Pentagon press secretary Peter Cook said in a statement.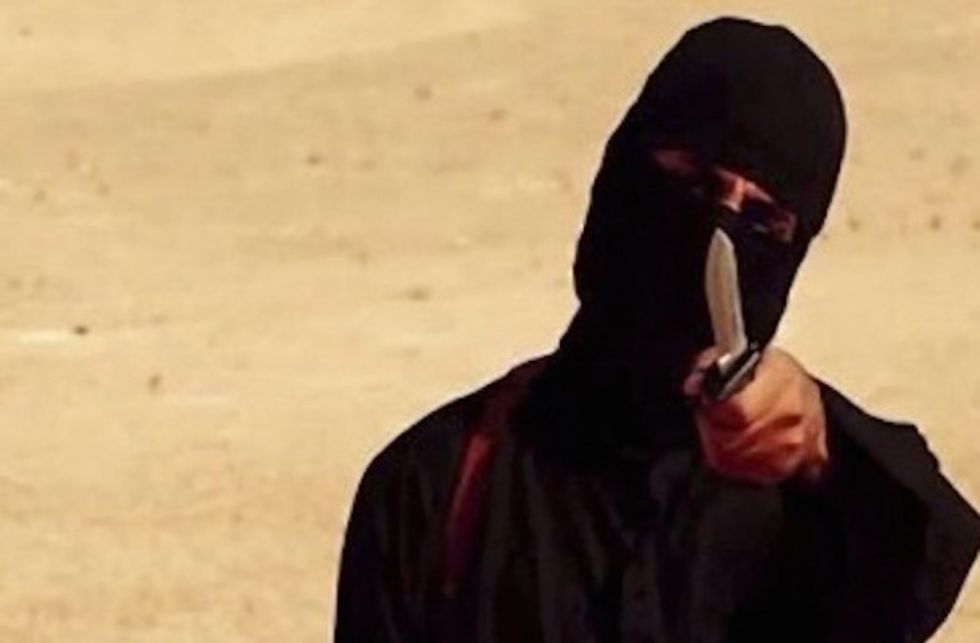 Image source: Screen grab
Emwazi was known for brutally beheading hostages in graphic Islamic State propaganda films posted online.
"Emwazi, a British citizen, participated in the videos showing the murders of U.S. journalists Steven Sotloff and James Foley, U.S. aid worker Abdul-Rahman Kassig, British aid workers David Haines and Alan Henning, Japanese journalist Kenji Goto, and a number of other hostages," Cook said.
It was not immediately clear, however, whether or not the strike was successful in killing him.
"We are assessing the results of tonight's operation and will provide additional information as and where appropriate," Cook said.
—
Follow the author of this story on Twitter and Facebook: