BAGHDAD (AP) — Senior Iraqi intelligence officials warned coalition countries of imminent assaults by the Islamic State group just one day before last week's deadly attacks in Paris killed 129 people, The Associated Press has learned.
Iraqi intelligence sent a dispatch saying the group's leader, Abu Bakr al-Baghdadi, had ordered an attack on coalition countries fighting against them in Iraq and Syria, as well as on Iran and Russia, "through bombings or assassinations or hostage taking in the coming days."
The dispatch said the Iraqis had no specific details on when or where the attack would take place, and a senior French security official told the AP that French intelligence gets this kind of communication "all the time" and "every day."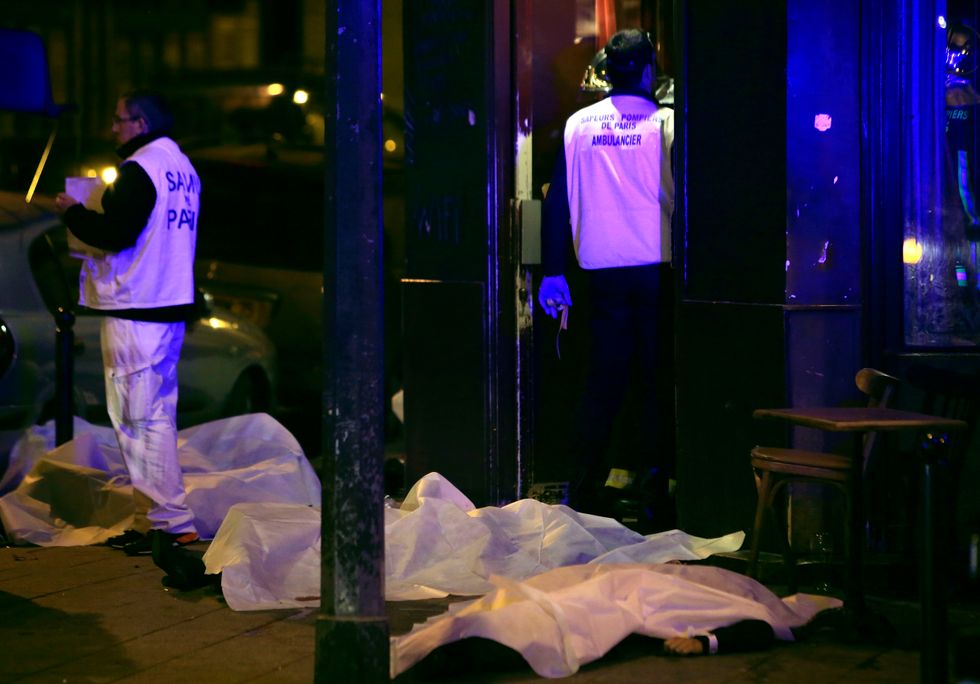 Victims lay on the pavement in a Paris restaurant, Friday, Nov. 13, 2015. Two police officials say at least 11 people have been killed in shootouts and other violence around Paris. Police have reported shootouts in at least two restaurants in Paris. At least two explosions have been heard near the Stade de France stadium, and French media is reporting of a hostage-taking in the capital. (AP Photo/Thibault Camus)
However, six senior Iraqi officials corroborated the information in the dispatch, a copy of which was obtained by the AP, and four of these intelligence officials said they also warned France specifically of a potential attack. Two officials told the AP that France was warned beforehand of details that French authorities have yet to make public.
Among them: that the Paris attacks appear to have been planned in Raqqa, Syria — the Islamic State's de-facto capital — where the attackers were trained specifically for this operation and with the intention of sending them to France.
The officials also said a sleeper cell in France then met with the attackers after their training and helped them to execute the plan.
There were 24 people involved in the operation, they said: 19 attackers and five others in charge of logistics and planning.
The officials all spoke anonymously because they are not authorized to discuss the matter publicly.
The Islamic State group claimed responsibility on Saturday for the gun and bomb attacks on a stadium, a concert hall and Paris cafes that also wounded 350 people, 99 of them seriously. Seven of the attackers blew themselves up. Police have been searching intensively for accomplices.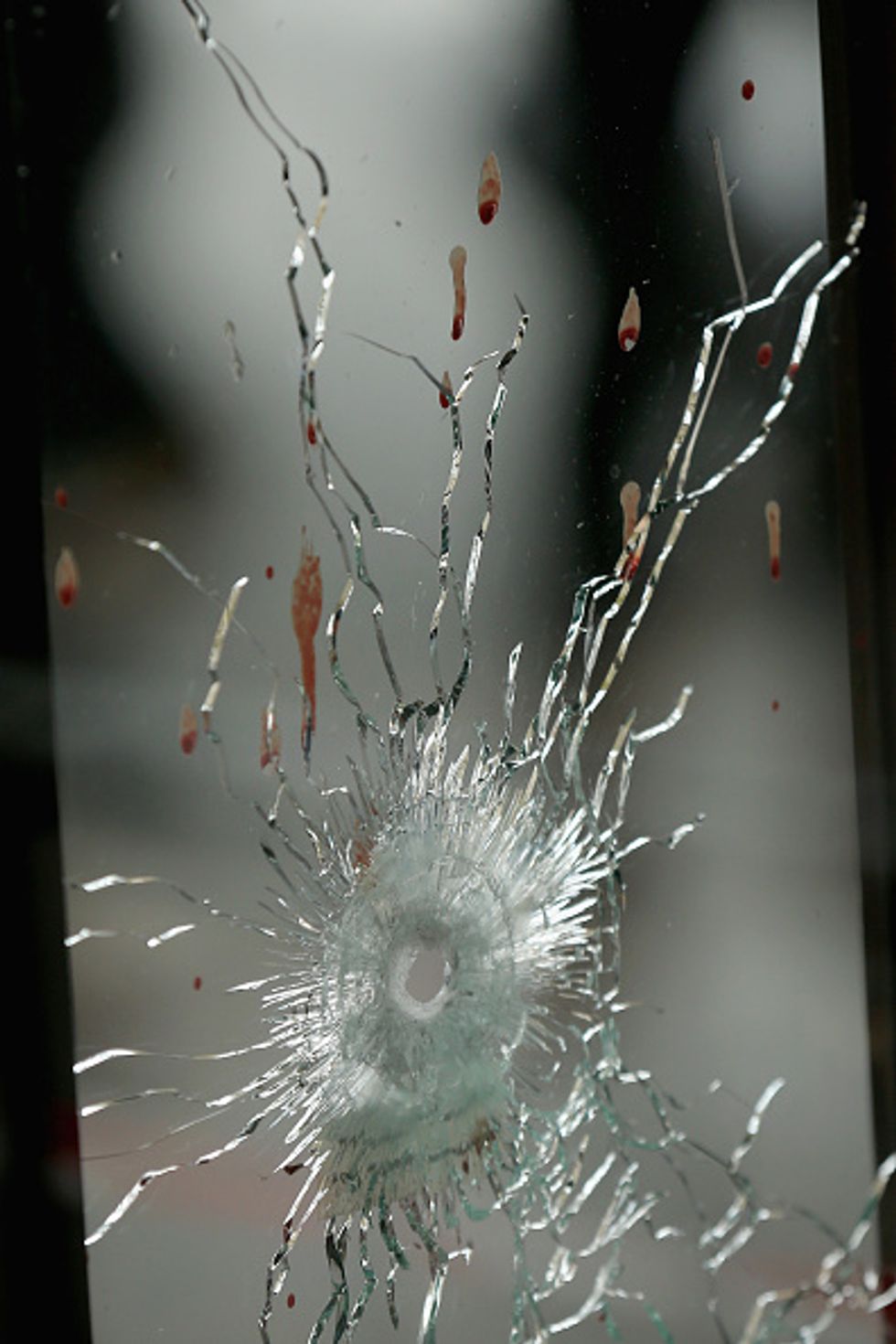 Shoes are left nearby the Bataclan theater after a terrorist attack in Paris on November 14, 2015 in Paris, France. At least 120 people have been killed and over 200 injured, 80 of which seriously, following a series of terrorist attacks in the French capital.
Iraq's Foreign Minister Ibrahim al-Jaafari, also told journalists in Vienna on Sunday that Iraqi intelligence agencies had obtained information that some countries would be targeted, including France, the United States and Iran, and had shared the intelligence with those countries.
Officials in the French presidential palace would not comment, and U.S. officials didn't immediately comment when contacted by The AP.
Every night, the head of French counterintelligence goes to bed asking 'why not today?' the French security official said.
The Iraqi government has been sharing intelligence with various coalition nations since they launched their airstrike campaign against the Islamic State group last year. In September, the Iraqi government also announced that it was part of an intelligence-sharing quartet with Russia, Iran and Syria for the purposes of undermining the militant group's ability to make further battlefield gains.
A third of Iraq and Syria are now part of the self-styled caliphate declared by the Islamic State group last year. U.S.-led coalitions in Iraq and Syria are providing aerial support to allied ground forces in both countries, and they are arming and training Iraqi forces. The U.S. said it is also sending as many as 50 special forces to northern Syria.
BAGHDAD (@AP) - AP NewsBreak: Iraq warned US-led coalition countries of imminent assault before Paris attacks .

— TheBlazeNOW (@TheBlazeNOW) November 15, 2015