PARIS (AP) — Four French officials have told the Associated Press that police questioned and released the fugitive suspect hours after the Paris attacks.
The questioning came when police pulled over a car near the Belgian border, hours after authorities had already identified Saleh Abdeslam as the renter of a Volkswagen Polo that was abandoned at the scene of the attack.
Abdeslam is now the focus of an international manhunt. One of his brothers detonated a suicide vest in central Paris and another was ultimately detained in Belgium.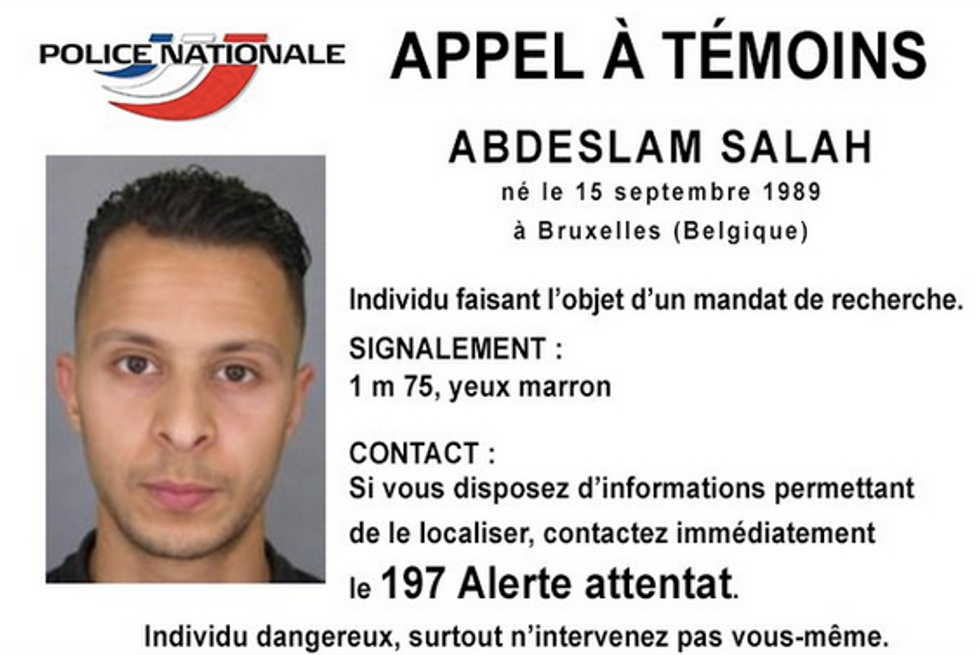 Image via Twitter @PNationale
He was one of three people in a car stopped by police Saturday morning, hours after the attacks that left at least 129 dead, the officials said.
Three French police officials and a top French security official confirmed that officers stopped Abdeslam and checked his ID and then let him go.
The officials spoke only on condition of anonymity because they were not authorized to publicly disclose details of the investigation.
—
Follow Dave Urbanski (@DaveVUrbanski) on Twitter