Responding to rumors and a "demand" from Louisiana Gov. Bobby Jindal, the State Department claimed only 14 refugees from Syria have been accepted into Louisiana in 2015.
Syrian families wait their turn to register at the UNHCR center in the northern city of Tripoli, Lebanon, Wednesday, March. 6, 2013 (AP Photo/Bilal Hussein)
Unconfirmed rumors that as many as 10,000 Syrian refugees arrived in New Orleans on Friday sparked terrorism fears in the aftermath of the deadly Paris terrorist attacks.
Jindal wasted little time and sent a formal letter to the White House on Saturday demanding the numbers on Syrian refugees.
"As Governor of Louisiana, I demand information about the Syrian refugees being placed in Louisiana in hopes that the night of horror in Paris is not duplicated here," the governor wrote.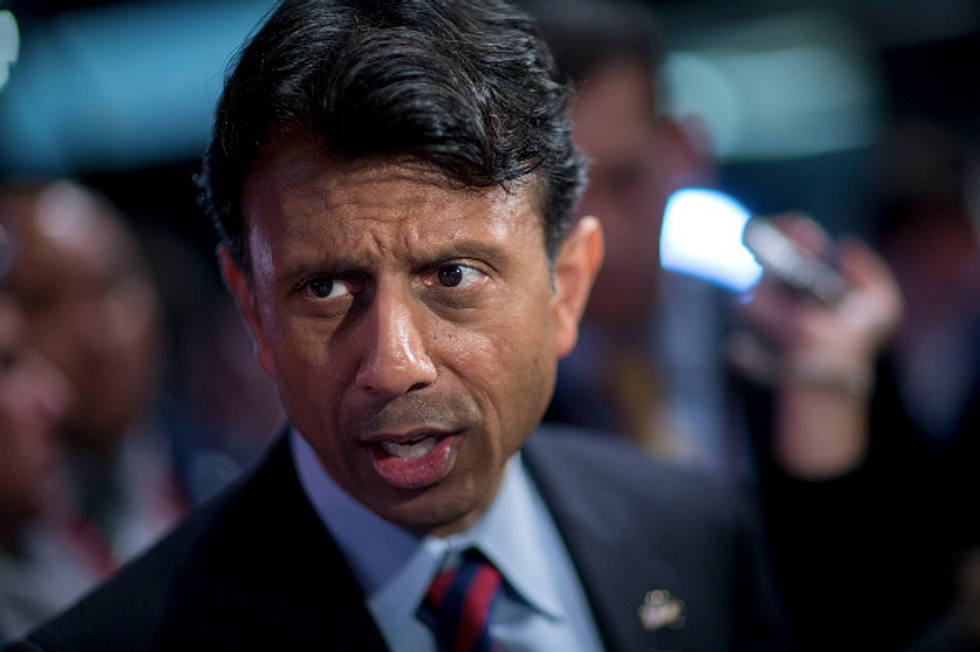 Bobby Jindal, governor of Louisiana and 2016 Republican presidential candidate, speaks to the media in the spin area after a televised forum ahead of the first Republican presidential debate at Quicken Loans Arena in Cleveland, Ohio, U.S., on Thursday, Aug. 6, 2015. Photographer: Andrew Harrer/Bloomberg via Getty Images
While only 14 Syrian refugees have reportedly been permitted to enter Louisiana this year, the Obama administration still plans to accept 10,000 Syrian refugees in 2016. The governors of at least two states, Alabama and Michigan, say they will refuse to accept any refugees from Syria due to security concerns.
A State Department spokesperson claimed in a statement that refugees are "subject to the highest level of security screening of any individuals who enter the United States."
"The administration committed to accepting additional Syrian refugees this Fiscal Year with the confidence we will be able to do it safely," the spokesperson added.
---