President Barack Obama said in a recent interview that he hoped gun control will be a major issue in the 2016 election and regrets that he was unable  "to capture this moment" of the Sandy Hook shooting to pass more restrictive laws.
GQ published an interview with Obama Tuesday conducted by Bill Simmons, co-creator of ESPN's "30 for 30" sports documentary series and author of "The Book of Basketball" who currently creating his own show for HBO. Simmons referred to Democratic presidential candidate Hillary Clinton stumping on gun control and said during the interview, "It does feel like it's going to become the dominant issue of year eight."
"I hope so," the president responded. "We have this weird habit in this culture of mourning and, you know, 48, 72 hours of wall-to-wall coverage, and then…suddenly we move on. And I will do everything I can to make sure that there's a sustained attention paid to this thing."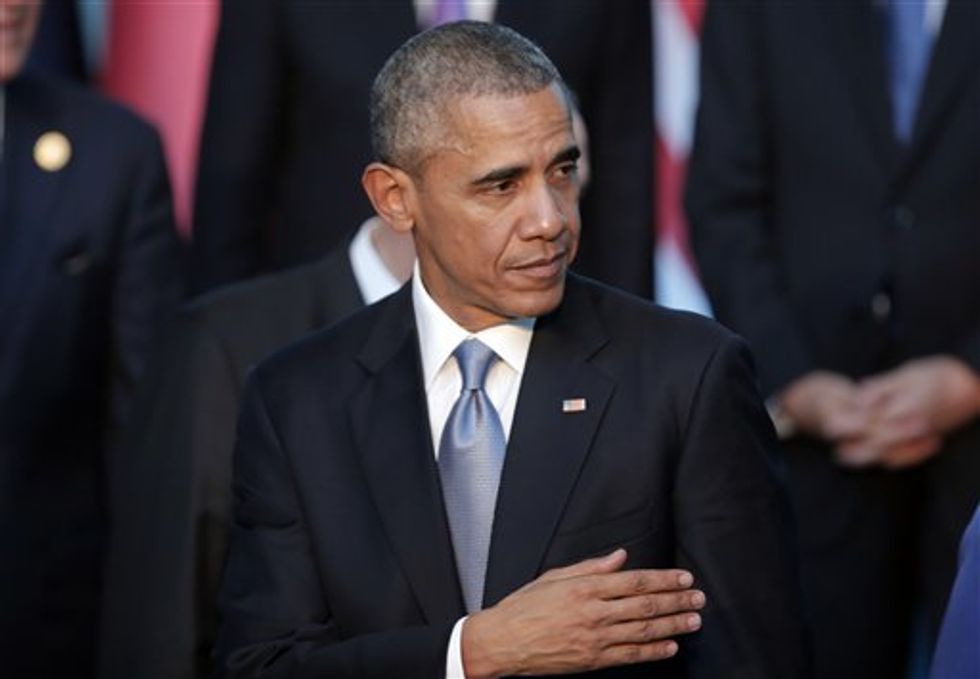 AP Photo/Lefteris Pitarakis
Obama said that he had believed new restrictions would be doable after the Sandy Hook school shooting in Newtown, Connecticut, where a gunman murdered 20 elementary school children.
"I went up and visited with those families and — you know, Bill, you've still got small kid," Obama said. "These are six-year-olds, right? And you have 20 of them who've been massacred. Right away, our focus had to shift to 'Is there a way for us to capture this moment to see if we can get over this incredible hump to try to put in place some common-sense gun-safety rules?' And we knew it was a stretch, just because of the politics of Congress and the NRA. But we had to try."
Simmons later asked, "You've tried to legislate it as much as you possibly could and hit a wall basically in every direction. But the one thing Hillary Clinton has brought up is executive action."
Obama pointed out that he hasn't shied away from executive action and is looking for new avenues.
"Well, keep in mind that after Sandy Hook, we put forward 23 executive actions. So we haven't been asleep at the switch in terms of executive actions that we've tried," Obama said. "There are maybe a few more that had to be scrubbed by lawyers because, essentially, with every executive action, we can count on it being challenged by somebody in Congress or, in this case, the NRA. We want to make any executive action we take as defensible as possible legally."
Obama again said the public needs to stand up and say, "Enough is enough."
"The main thing that I've been trying to communicate over the last several of these horrific episodes is that, contrary to popular belief, Americans are not more violent than people in other developed countries," Obama said. "But they have more deadly weapons to act out their rage, and that's the only main variable that you see between the U.S. and these other countries."