Over half of the 35 million people estimated to have HIV worldwide have not been officially diagnosed, a new study says.
The research from Royal Holloway, University of London, published in the journal AIDS and Behavior, reviewed 62 quantitative studies on psychological variables and HIV testing.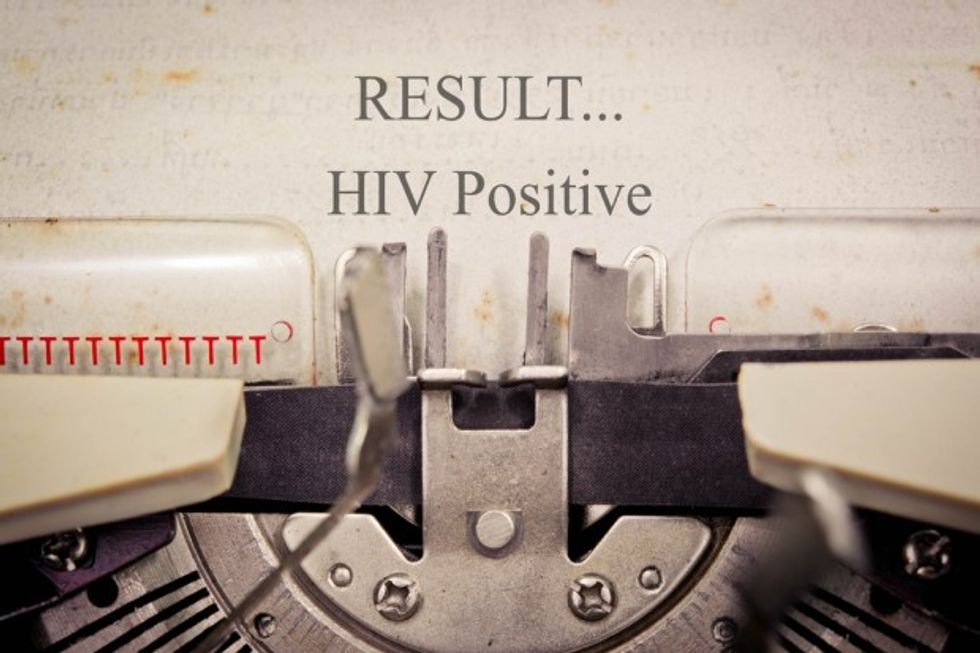 Photo credit: Shutterstock
"Fear of testing" and "fear of HIV infection" were factors that impacted whether or not a person voluntarily tested for the disease.
"Our research shows it is imperative that more is done to reduce the fear of HIV and HIV testing to increase the amount of people being tested," the study's lead author Dr. Michael Evangeli said in a statement. "A test for HIV, which can now be done in private at home, is necessary to receive HIV treatment and care. The earlier this can be done helps to reduce the onward transmission of HIV. The fact that HIV is treatable needs to be stressed."
According to the university's news release, about 25 percent of the over 100,000 people in the U.K. with HIV do not know they are infected. Data from the Centers for Disease Control and Prevention reveals that about 1.2 million people in the U.S. are HIV positive, but the center estimates that nearly 13 percent don't know they're infected with the disease, which is transmitted by having unprotected sex or sharing injection-drug equipment with someone who has the virus.
The CDC recommends that everyone between the ages of 13 and 64 have an HIV test at least once as part of routine health care, and that people seek out testing if they have such risk factors as having had sex with someone whose HIV status they didn't know.
The study comes on the same day that Hollywood actor Charlie Sheen announced that he was HIV positive. Sheen told NBC "Today" cohost Matt Lauer it's "impossible" for him to have passed the virus to any of his sexual partners.
Since his diagnosis he has had unprotected sex with only two partners, he said, adding, with no further clarification, "They were under the care of my doctor and they were completely warned ahead of time."
While there is no vaccine for HIV, the development of powerful medications has made it a manageable chronic disease for many people who can afford the drugs. Those medications also reduce the amount of HIV virus circulating in the body, what's called the "viral load," often to undetectable levels. That, in turn, reduces their chance of transmitting HIV to sexual partners and is one reason that health officials urge early treatment.
—
The Associated Press contributed to this report. Front page image via Shutterstock. This story has been updated to include more information