PARIS (AP) -- Authorities say the suspected ringleader of the Paris attack and a fugitive wanted over the deadly rampage were not arrested in a massive police raid north of the capital, but could be among those killed.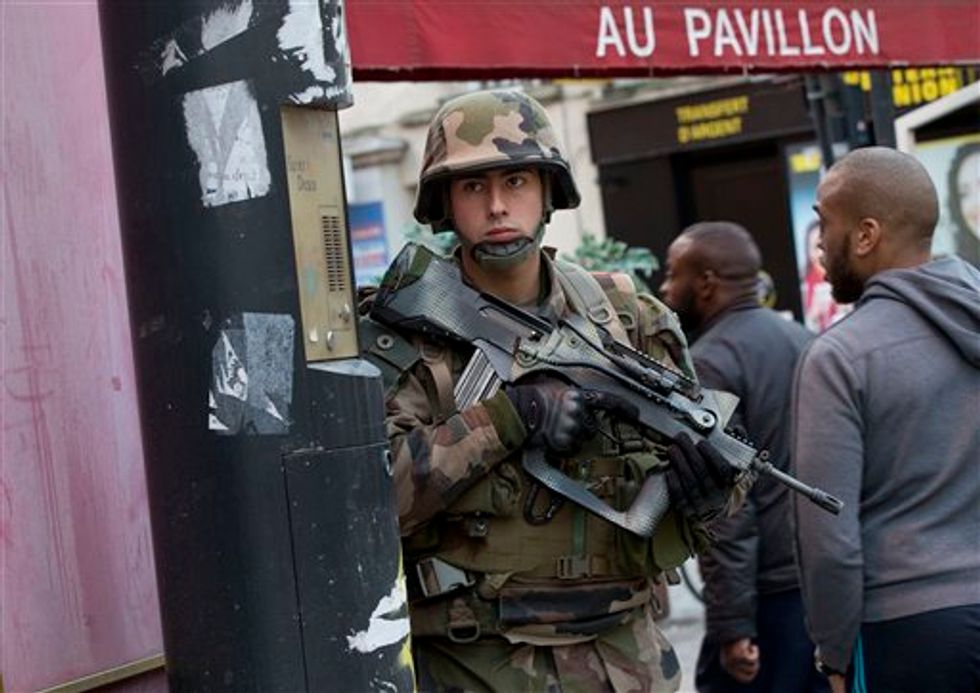 A French soldier mans a position on a street corner during a police raid in Saint-Denis, near Paris, Wednesday, Nov. 18, 2015. A woman wearing an explosive suicide vest blew herself up Wednesday as heavily armed police tried to storm a suburban Paris apartment where the suspected mastermind of last week's attacks was believed to be holed up, police said. (AP Photo/Peter Dejong)
Paris Prosecutor Francois Molins says that authorities know that suspected ringleader Abdelhamid Abaaoud or wanted fugitive Salah Abdeslam were not among those detained in the police operation Wednesday.
Molins did not eliminate the possibility that they were killed, saying the identities of those slain in the raid in the town of Saint-Denis is still being investigated.
He said at least two people died in the raid, but that he wasn't in "a position to give a precise and definitive number for the people who died."