At least two men were caught on video going on anti-Islam rants at a Virginia public meeting over the proposed construction of a mosque.
One man stood up at Tuesday's meeting in Spotsylvania and called the proposed project "evil."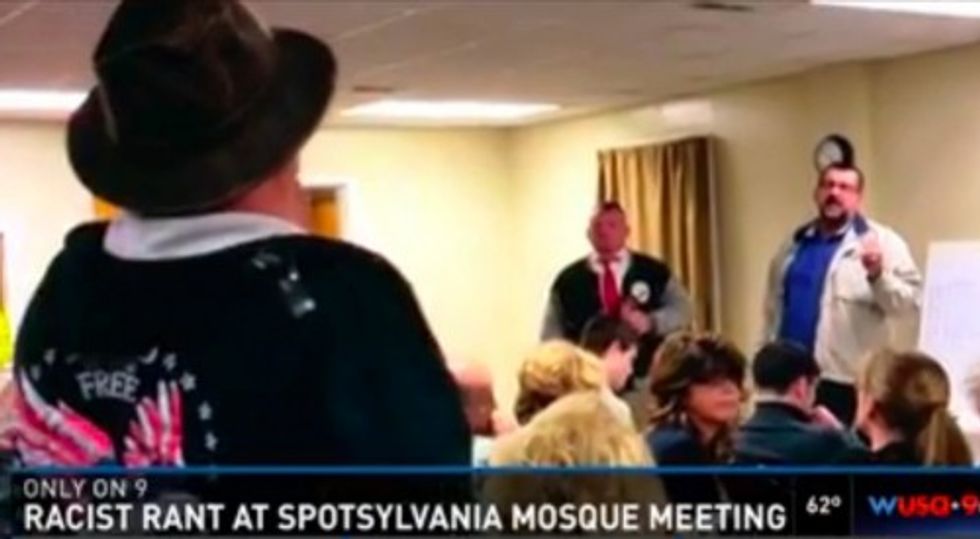 Image source: WUSA-TV
Another man also lit into speaker Samer Shalaby, a civil engineer and business owner who outlined the Islamic Center of Fredericksburg's proposal for a new mosque on property the organization — which has been in the community for almost 30 years — already owns.
"I'll do everything in my power to make sure that does not happen," the man told Shalaby, pointing fingers at him.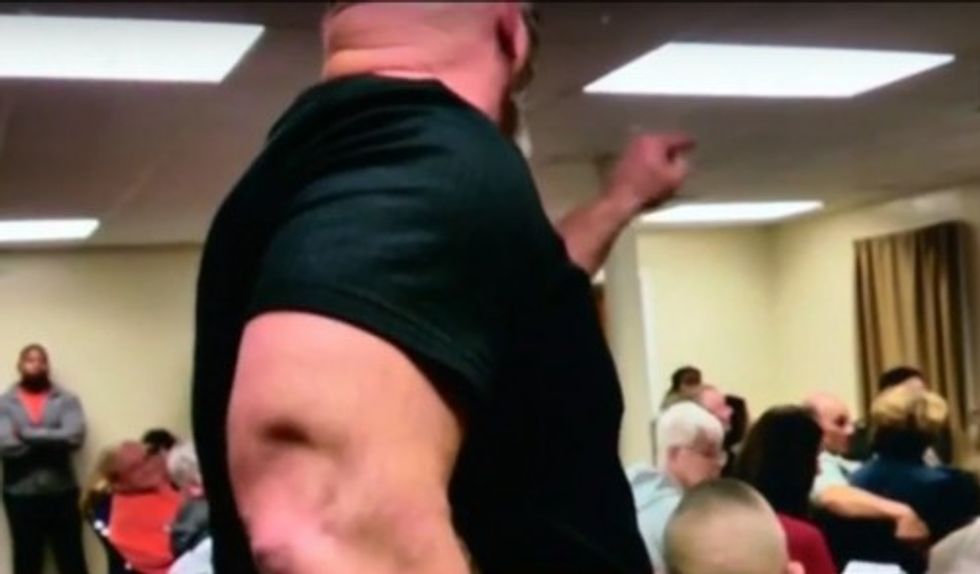 Image source: YouTube
"We don't want it because you are terrorists. Every one of you are terrorists!" he yelled. "I don't care what you say. ... You can smile at me, you can say whatever you want, but every Muslim is a terrorist!"
That tirade elicited some applause from the crowd, some of whom believed the mosque would take in Syrian refugees.
And the second man continued his abusive approach when Shalaby tried engaging him: "Shut your mouth! I don't wanna hear your mouth!"
Soon a sheriff's deputy shut down the meeting, told WUSA-TV.
Afterward, Shalaby told the station that the men's anti-Muslim rants were "very concerning. It's scary in a way."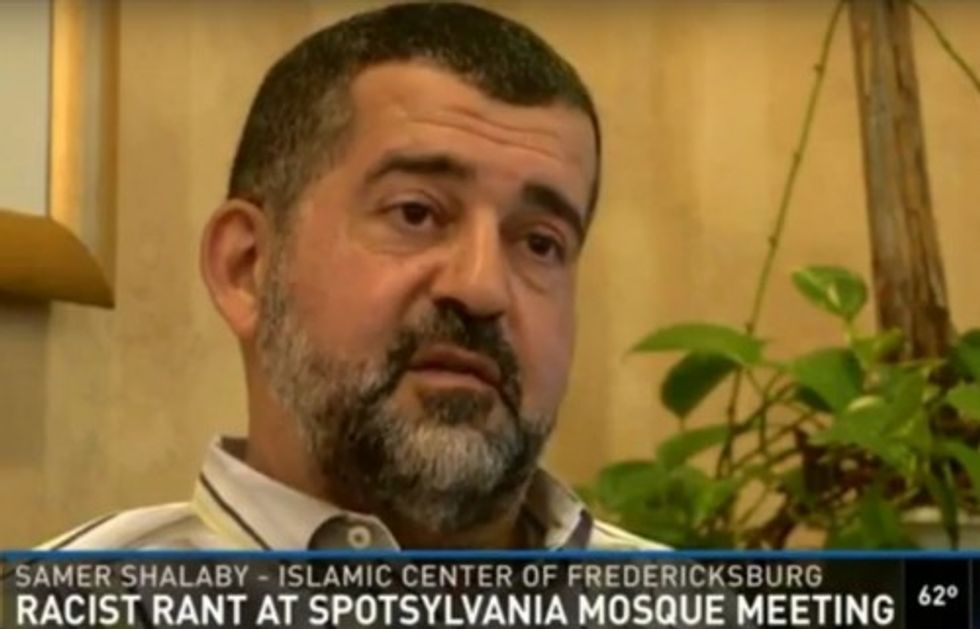 Image source: YouTube
He added that parents are now afraid to send their children to Sunday school at the center over the words spoken at the meeting.
"Why did your great-grandparents come here?" Munira Salim Abdalla, who was at the meeting, asked WUSA.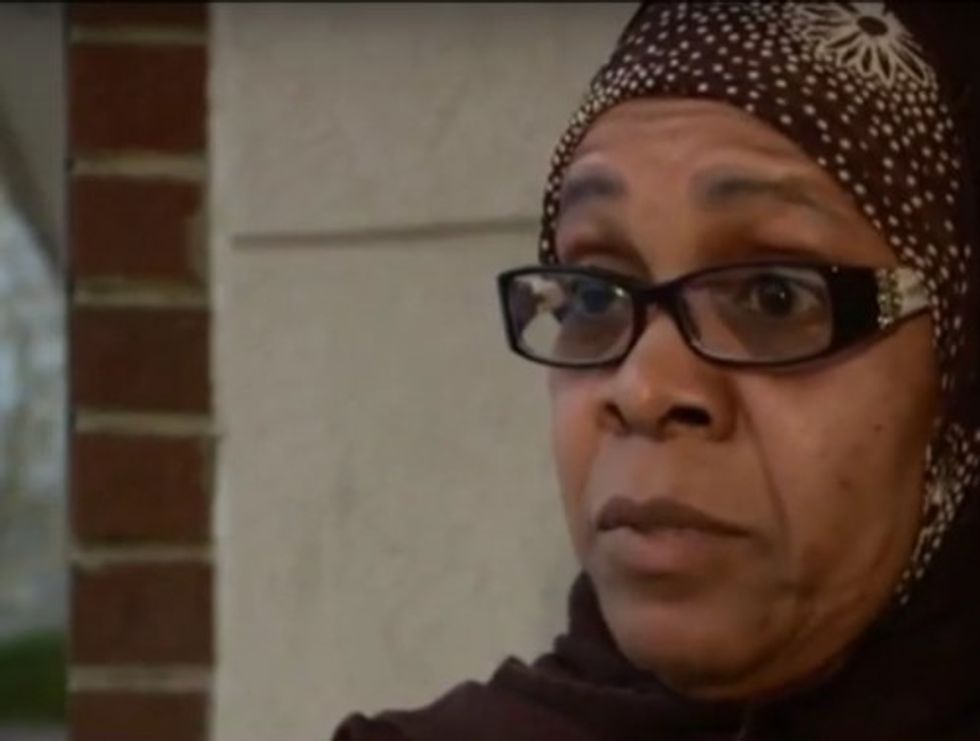 Image source: YouTube
"For religious persecution," she added, "and that's exactly what you're doing to us!"
(H/T: Mediaite)
—
Follow Dave Urbanski (@DaveVUrbanski) on Twitter