A judge has sentenced former Subway pitchman Jared Fogle to 15 years and eight months in prison for trading in child pornography and having sex with underage prostitutes.
U.S. District Judge Tanya Walton Pratt sentenced Fogle on Thursday after he pleaded guilty to one count each of travelling to engage in illicit sexual conduct with a minor and distribution and receipt of child pornography.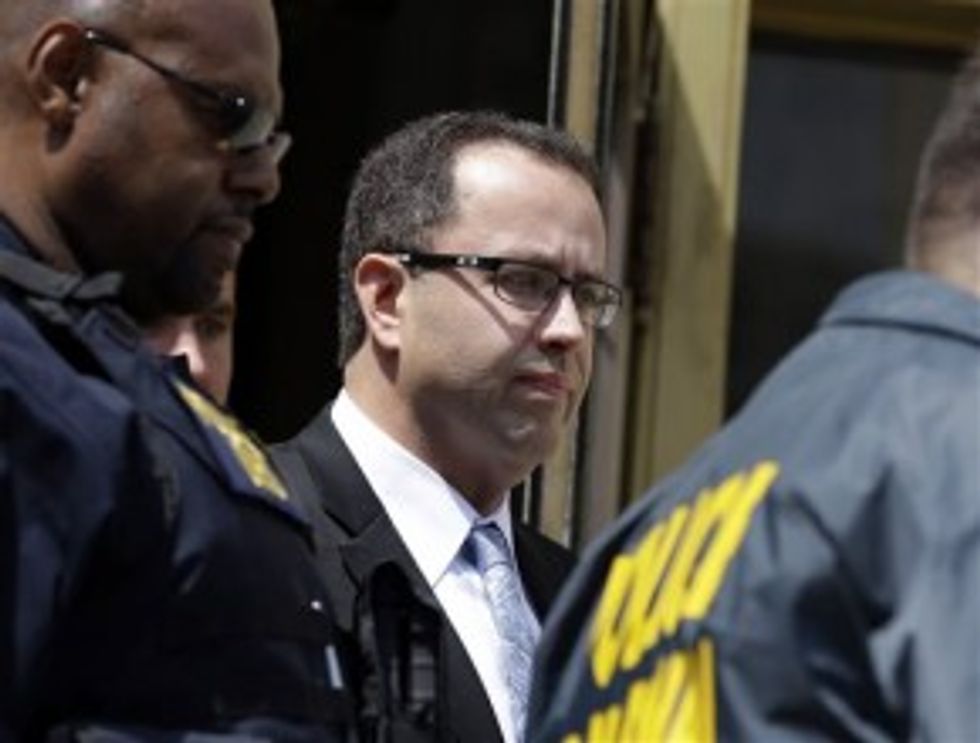 In this Aug. 19, 2015, file photo, former Subway pitchman Jared Fogle leaves the federal courthouse in Indianapolis, following a hearing on child-pornography charges. Fogle is scheduled Thursday, Nov. 19, 2015, to face a federal judge in Indianapolis for sentencing, after agreeing in August to plead guilty to charges of illicit sexual conduct with a minor and receiving child pornography. (AP Photo/Michael Conroy, File)
Fogle agreed to the plea deal in August after authorities raided his suburban Indianapolis home in July.
Prosecutors sought a 12½-year sentence, while Fogle's attorneys sought five years.
The 38-year-old Fogle admitted paying for sex with girls as young as 16 and receiving child pornography produced by his charitable foundation's former director.
He also agreed pay his 14 victims $100,000 each in restitution.