It's no secret that "Duck Dynasty" star Willie Robertson is an avid hunter, but it appears that his penchant for the outdoors is more than a mere hobby: it's an act that he believes brings him closer to both God and nature.
In fact, when FOX411 asked Robertson — author of the new book, "American Hunter: How Legendary Hunters Shaped America" — if he feels closer to the Lord when he's out hunting, he offered up a candid response.
"I do. It slows down," he said. "I'm super busy with the television show and the kids and you get out there and you turn the cell phone off and it's just you and nature and the animals and how they survive."
Robertson added, "It's very spiritual."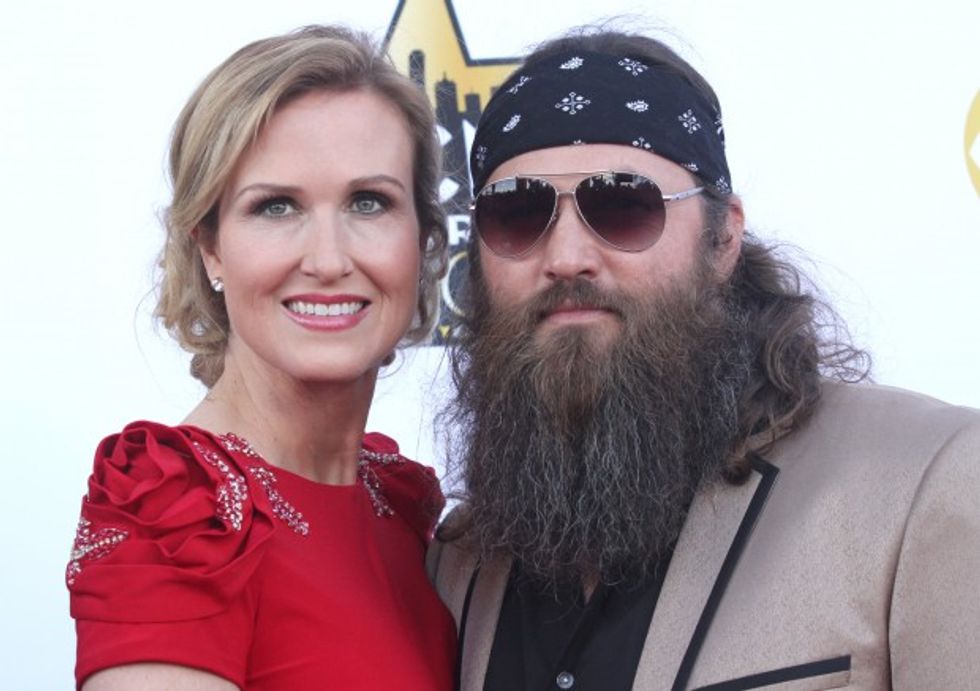 Korie Robertson, left, and Willie Robertson from "Duck Dynasty" arrive at the 50th annual Academy of Country Music Awards at AT&T Stadium on Sunday, April 19, 2015, in Arlington, Texas. (Photo by Jack Plunkett/Invision/AP) 
The reality TV star also shared that any animals that he hunts are eaten and that he has "donated a lot of meat" to individuals in need.
"I give it to families that need it. Everything we kill is eaten by someone," he said. "There's great organizations. There's Hunters for the Hungry."
As for his favorite memory hunting, Robertson said that it was a time in which he took his wife, Korie, out to watch him hunt with a cross bow. She ended up wanting to take part and successfully killed a deer, which the family later ate together.
"We cleaned it up and she provided several meals for our family," Robertson said. "That's a big deal for us. It's the ultimate farm to table."
He continued, "We're out there in the woods, we see what we're going to take, that's a process. There's a process of cleaning it, there's a process of cooking it and then we all sit down at the dinner table and eat it."
(H/T: Fox News)
--
Follow the author of this story on Twitter and Facebook: