Two Louisiana prison inmates allegedly tried to escape by creating a fake gun out of toilet paper and soap.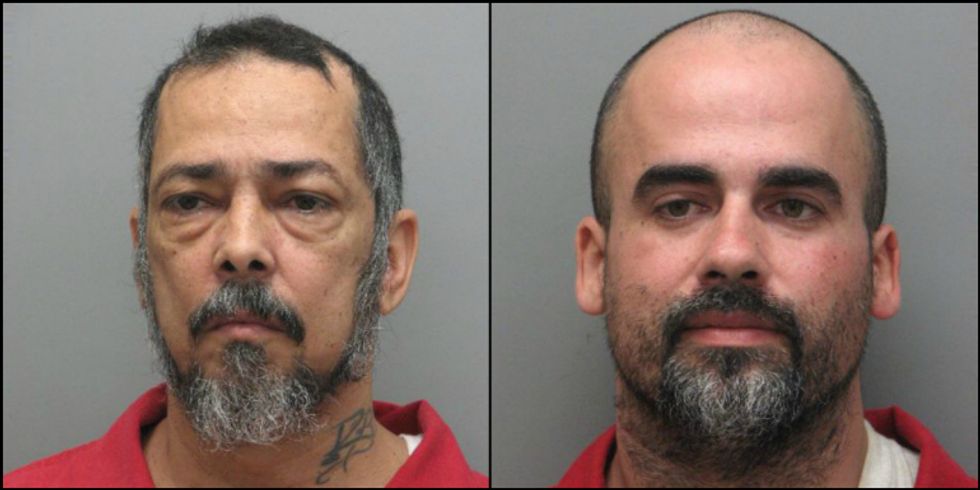 Troy Benner, 49, and Treiston Pierron, 32. (Image source: WGNO-TV)
Troy Benner, 49, planned to break out of a detention center in Lafourche Parish, Louisiana, and was assisted by Treiston Pierron, 32, with an object "hand-crafted to appear to be a handgun," but "composed of soap, toilet paper and other materials" – most of which are available to inmates.
The inmates also intended to use a handcuff key, which officers discovered in one of the cells. They later discovered the fake gun, which helped officers foil the alleged escape plot. The inmates obtained the key from a correction officer who had unknowingly dropped it, according to a statement from the Lafourche Parish Sheriff's Office.
"Investigators obtained evidence of an escape plot and learned that Benner allegedly intended to use the object, as well as the handcuff key, to attempt to escape from the facility," a statement from the sheriff's office read. "They also learned inmate Pierron allegedly had knowledge of Benner's activities and assisted him in planning the escape attempt."
Benner was arrested in July on an armed robbery charge and has now been charged with attempted escape. His new bail has been set at $400,000.
Pierron was arrested in August on arson charges. He has now been charged with assisting with an attempted escape. Pierron's bond is now $300,000.
(H/T: WGNO-TV)
–
Follow Jon Street (@JonStreet) on Twitter