Roughly a week after she was demoted for unethical and possibly criminal behavior, a senior executive with the Veterans Benefits Administration has been named the assistant director of the Phoenix Regional Benefits office.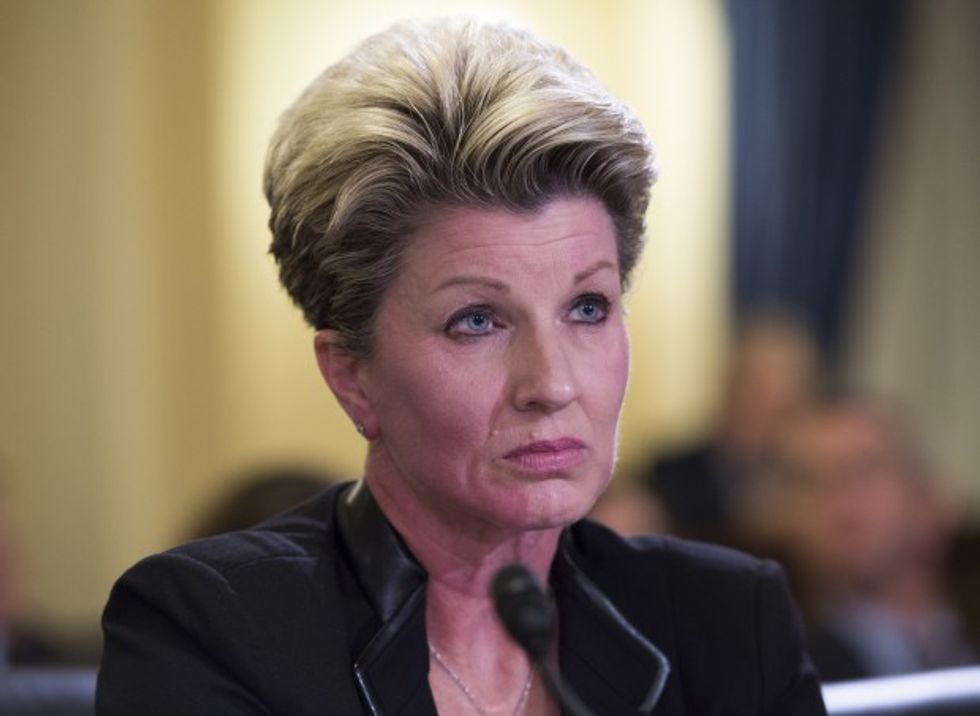 FILE - In this Nov. 2, 2015, file photo, Department of Veterans Affairs St. Paul Regional Office Director Kimberly Graves listens at a Veterans Affairs Committee hearing on Capitol Hill in Washington. The Department of Veterans Affairs announced Diana Rubens and Graves were demoted Nov. 20 in response to allegations that they manipulated the agency's hiring system for their own gain. The VA said in a statement they were demoted from senior executives _ the highest rank for career employees _ to general workers within the Veterans Benefits Administration. (AP Photo/Molly Riley, File)
Kimberly Graves, found to have "inappropriately used her position for personal and financial benefit" by the Veterans Affairs' Office of the Inspector General, still faces the possibility of criminal charges as a criminal referral has been submitted to the U.S. Attorney's Office in Washington, D.C.
KPHO-TV has more on the allegations against Graves:
The report chronicles how Graves tricked and strong-armed a lower ranking VA official into accepting an unwanted transfer, leaving a vacancy that Graves then took. That new job, according to the report, "resulted in significant decrease in job responsibilities," but retained her annual salary at $173,949.

Graves refused to testify about her conduct in front of Congress earlier this month. She invoked her Fifth Amendment right against self-incrimination repeatedly when questioned by the Congressional panel.
Rep. Ann Kirkpatrick (D-Ariz.) was not pleased to hear that the disgraced VA official would be helping lead the Phoenix VA, which has had its share of problems already.
"Given all of the challenges the Phoenix VA has faced over the past few years, it is completely unacceptable for the Veterans Administration to send an ethically impugned staffer to assist in leading it," she said in a written statement.
Rep. Raul Grijalva (D-Ariz.) concurred with his colleague, saying the Phoenix VA should be staffed with the "best they have in order to adequately meet the needs of local veterans."
"Instead, they're sending us officials or staffers who may face criminal charges. Nothing could be more insulting as the VA works to rebuild its trust with veterans and the Phoenix community," he added.
---