When 10-year-old Kyler Verbeten went hunting with his father for the first time last week, his first shot at a large doe completely missed.
Kyler's dad, laughing, had told his son to shoot a big doe nearby as another, smaller one, was also in the vicinity.
"He had the gun, and I'm kind of laughing, we'll see how he does, he's 10," Matt Verbeten told WBAY-TV.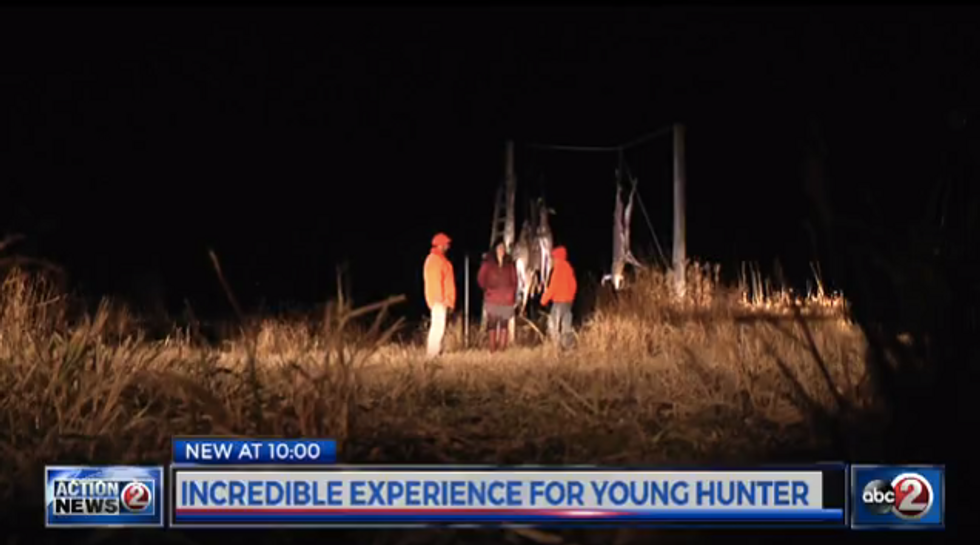 Image source: WBAY-TV
"I said, 'Shoot again,' he puts it back up, boom. They just fell right over," Verbeten, of Wisconsin, said.
When Kyler shot again, he didn't miss. This time, his bullet went through each deer, killing them both.
"I was so excited I almost jumped out of the stand," Kyler said. "I just ran down the ladder and ran out there to look at them."
Kyler told WBAY that had been distracted by a nearby squirrel that was jumping from tree to tree earlier during the hunting trip. That squirrel kept the 10-year-old boy busy until his father encouraged him to take aim at the one deer.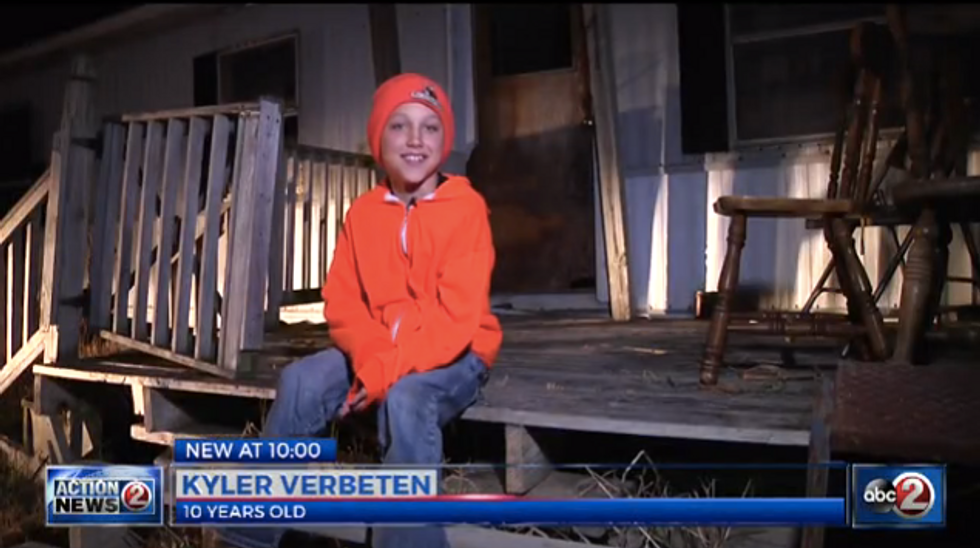 Image source: WBAY-TV
According to WBAY, Verbeten tagged both deer and had his son help him gut and drag both of the animals.
"Just for kids nowadays to get the value of nature, to get outside and do something," Verbeten said, telling WBAY that he hopes Kyler will learn a few lessons while in the woods. "There's not an app for something like that."
WBAY said Kyler's story was "one of the weirdest" the station has reported this year. Watch Kyler talk about his hunting experience with the news station below.