A student who brought a gun and ammunition to a Chicago high school was arrested Monday afternoon, according to law enforcement officials.
The Chicago Tribune reported that no shots were fired at Barrington High School and no one was injured. A faculty member spotted a student with the gun in a bathroom and immediately reported it.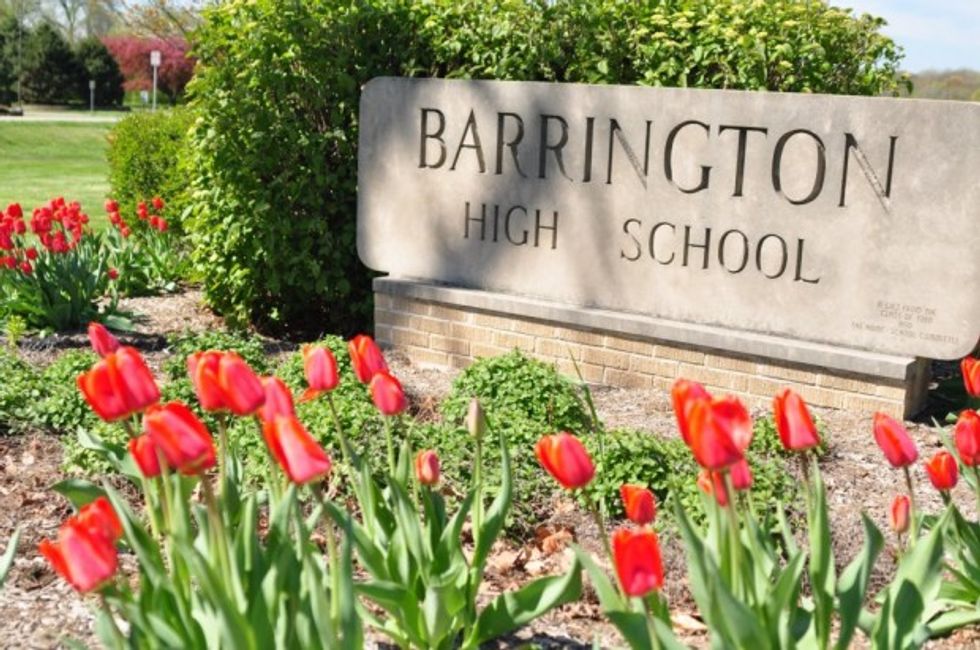 Image via Facebook/Barrington High School
The high school was reportedly on lockdown at approximately 10:30 a.m. as police were notified and sent to the school. School officials told the Tribune that police responded swiftly and arrested the student. The police reportedly responded in less than one minute.
The lockdown was lifted by 11: 15 a.m.
"All students are safe, everyone is accounted for, and police remain on site to assist with school personnel," an email from  Barrington District 220 Superintendent Brian Harris and Barrington Police Chief David Dorn to parents stated. "We want to commend all members of the high school community for immediately responding to the lockdown and following all security protocols. As a result, the student was identified and apprehended and the safety of everyone was verified."
Upon arresting the student, police were able "to ensure there were no accomplices," the email, obtained by the Tribune, stated.
According to WLS-TV, the student did not threaten anyone with the handgun, which was found unloaded, along with the ammunition, in a backpack.