A recent battle occurred on a Florida golf course — but it wasn't between people.
According to the Myakka Pines Golf Course's Facebook page, a well-known alligator, affectionately dubbed Goliath by local golfers, defended his territory recently when he encountered another gator on the course.
Golfer Lynn Sarles took photos of the altercation, which have been shared online and with local news outlets.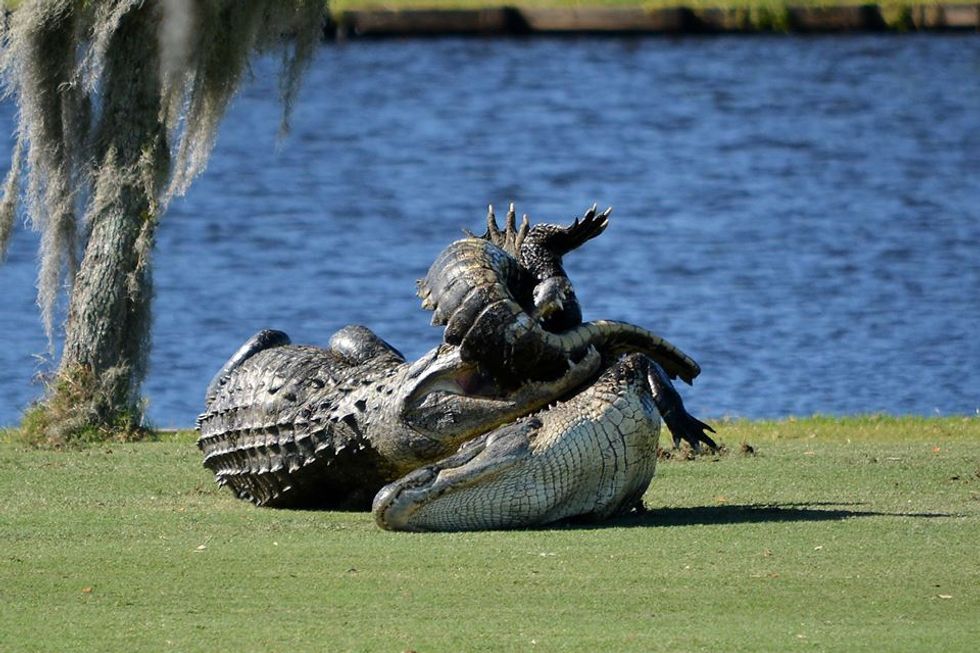 Image via Facebook/Myakka Pines Golf Club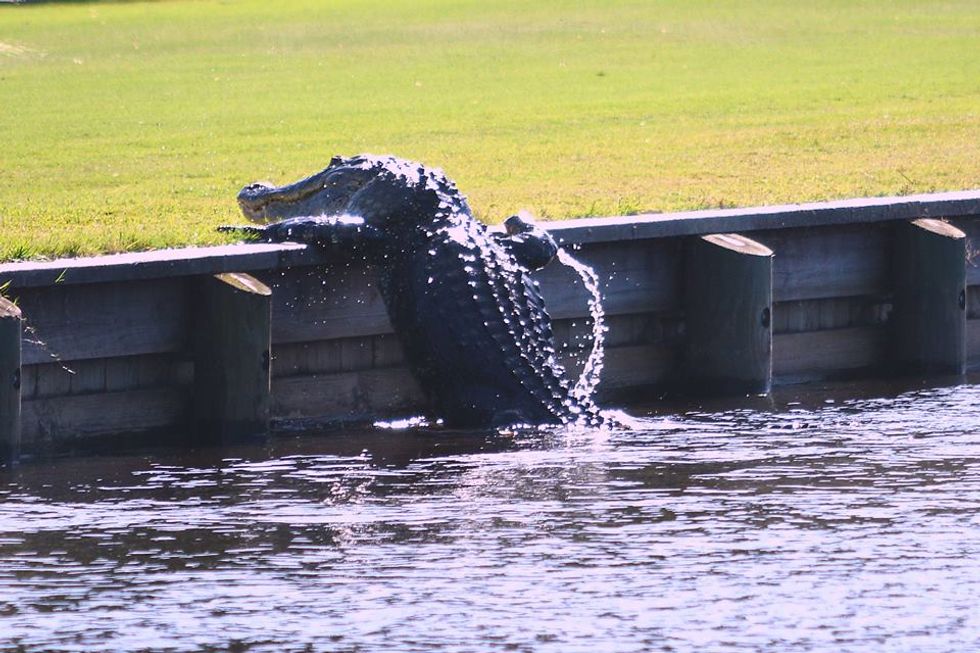 Image via Facebook/Myakka Pines Golf Club