From Paris, site of the terrorist attack that involved mass shootings along with bombs, President Barack Obama responded to the Friday shooting at a Planned Parenthood clinic in Colorado Springs, saying, "I say this every time we've got one of the mass shootings, this doesn't happen in other countries."
Obama's comments were made during a Tuesday press conference in Paris, where he is attending a U.N. conference on climate change with nearly 200 countries.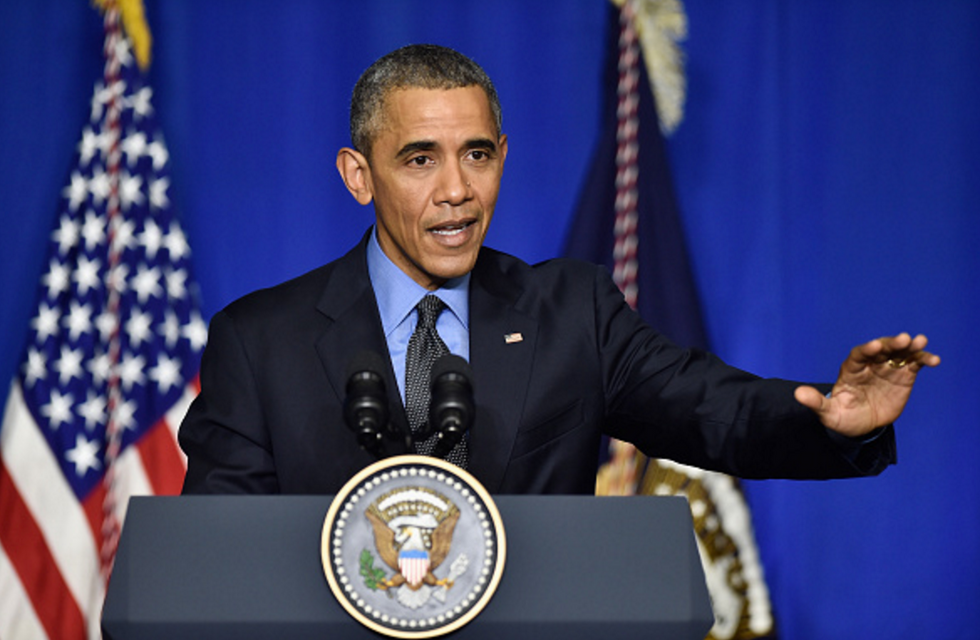 President Barack Obama speaks during a press conference Tuesday in Paris. (Pascal Le Segretain/Getty Images)
He went on to say that much attention is paid to defeating the Islamic State and other terrorists but little is done to stop gun homicides in the United States.
"We are rightly determined to prevent terrorist attacks wherever they occur, whether in the United States or with friends or allies like France," Obama said. "And we devote enormous resources, and properly so, to rooting out networks and debilitating organizations like ISIL and maintaining intelligence and improving the information sharing that can identify those who would try to kill innocent people."
"Yet in the United States, we have the power to prevent what is just a regular process of gun homicides that is unequaled by multiples of five, six, 10. And I think the American people understand that," the president continued. "So my hope is, once again, this spurs conversation and action, and I will continue to present those things I can do administratively. But in the end of the day Congress, states, local governments are going to have to act in order to make sure that we are preventing people who are deranged or have violent tendencies from getting weapons that can magnify the damage that they do."
Some on the left blamed the attacks on criticisms of Planned Parenthood, particularly a series of undercover videos released earlier this year.
Obama said that it's fair to debate abortion, but the tone should be watched.
"With respect to Planned Parenthood, it's clear I've said it before, they provide health services to women all across the country," Obama said. "They have for years. In many ways, it's the only organization that provides health services to impoverished women. I think it's fair to have an honest, legitimate debate about abortion. I don't think that is something that is beyond the pale of our political discussion. It's a serious, legitimate issue. How we talk about it, making sure we are talking about it factually, accurately, no demonizing organizations like Planned Parenthood."