Former Los Angeles Police Department detective Mark Fuhrman ranted against political correctness Wednesday night, saying that it is not compatible with justice.
Speaking to Sean Hannity on Fox News, Furhman pondered aloud why law enforcement has to be so sensitive with known information during a high publicity case, such as Wednesday's San Bernardino massacre.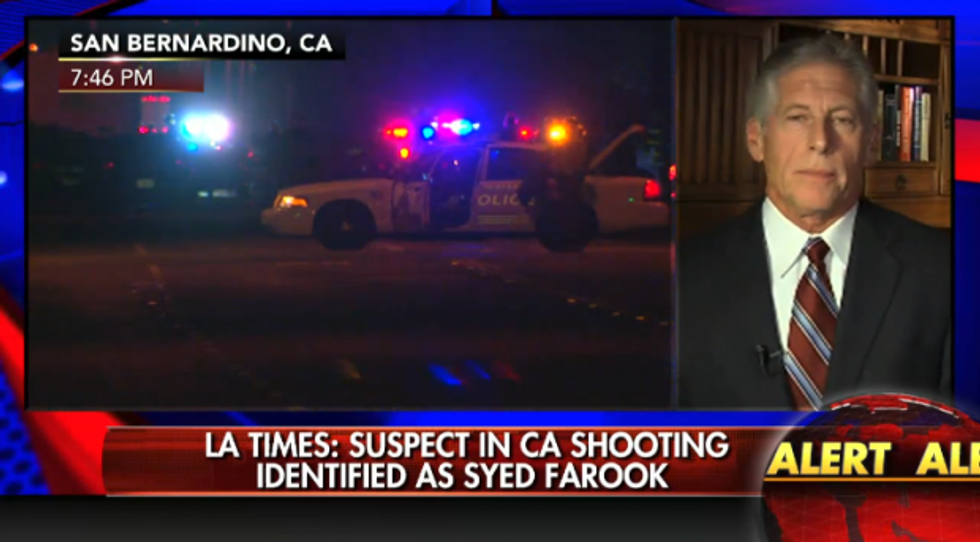 Image source: Fox News/screenshot
"I'd like to try to understand why we have to be so sensitive with known suspects, known names, known shootouts and known murderers." Fuhrman said.
"This is the problem," he continued. "When you make political correctness ahead of justice, you're not going to get justice."
"It's just not going to happen," the former detective added.
Hannity followed up by acknowledging that the name of the eventual suspect, Syed Farook, was passed on to him hours before officials in San Bernardino confirmed the suspect's name. Hannity said that the time it took to release Farook's name raises an important question.
"Why are they so slow in giving the public the information," Hannity asked. "I guess maybe they don't want people to rush to judgement in this case."
—
Follow the author of this story on Twitter and Facebook:
[facebook //www.facebook.com/plugins/like.php?href=