London Metropolitan Police said three people were injured — one seriously — in what they're treating as a "terrorist" stabbing in a tube station Saturday night.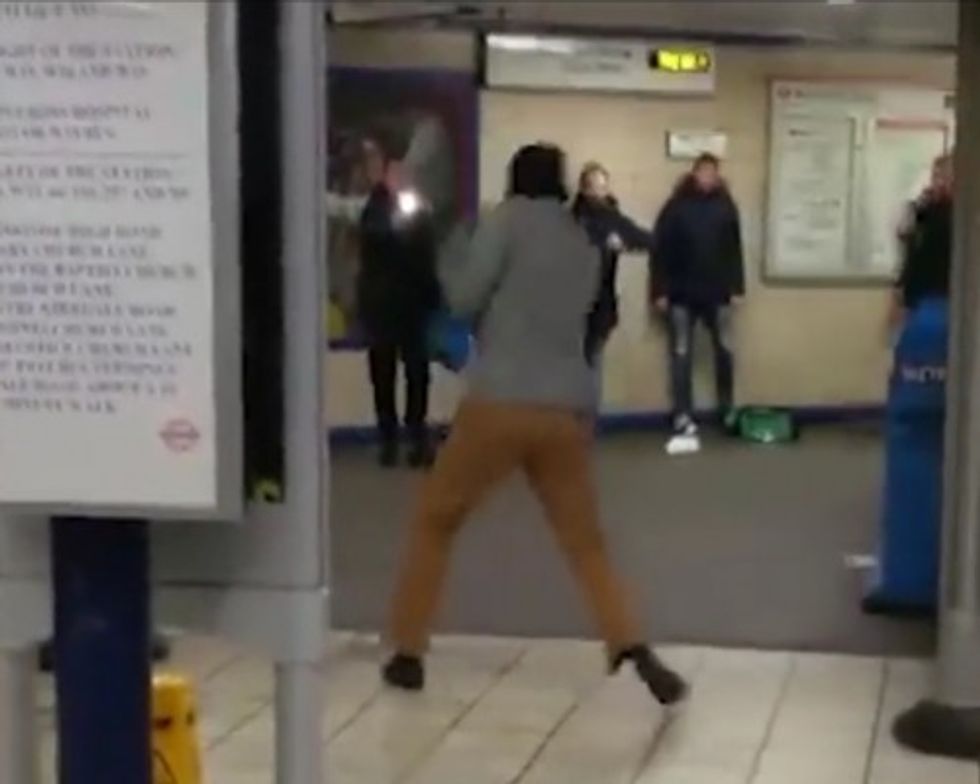 Image source: Daily Mail
Police were called to the Leytonstone underground station about 7 p.m. over reports of multiple stabbings and that a man was threatening people with a knife, according to a police statement.
Officers were seen on cellphone video confronting the suspect near a hallway and past turnstiles where there was a large pool of blood. A bystander in the video was heard saying "Tase him! Tase him! Tase him!" as police aimed at the man. One taser was heard discharging, and while the suspect reacted to it, he didn't immediately go down.
Content warning: Graphic images, including a pool of blood:
Part 2 Wats goin on mate pic.twitter.com/dgnlsI1sow

— #UnoMyStyle (@BigTobzsf) December 5, 2015
Another clip showed a closer view of the man threatening police and bystanders — one was heard yelling "Drop it, you fool!" — before a number of taser shots finally brought him down.
Content warning: Graphic images and profanity:
One bystander was heard on the second clip saying "you ain't no Muslim ..." as the man was being handcuffed.
Officers arrested and took the man to an east London police station where he remains in custody, police said.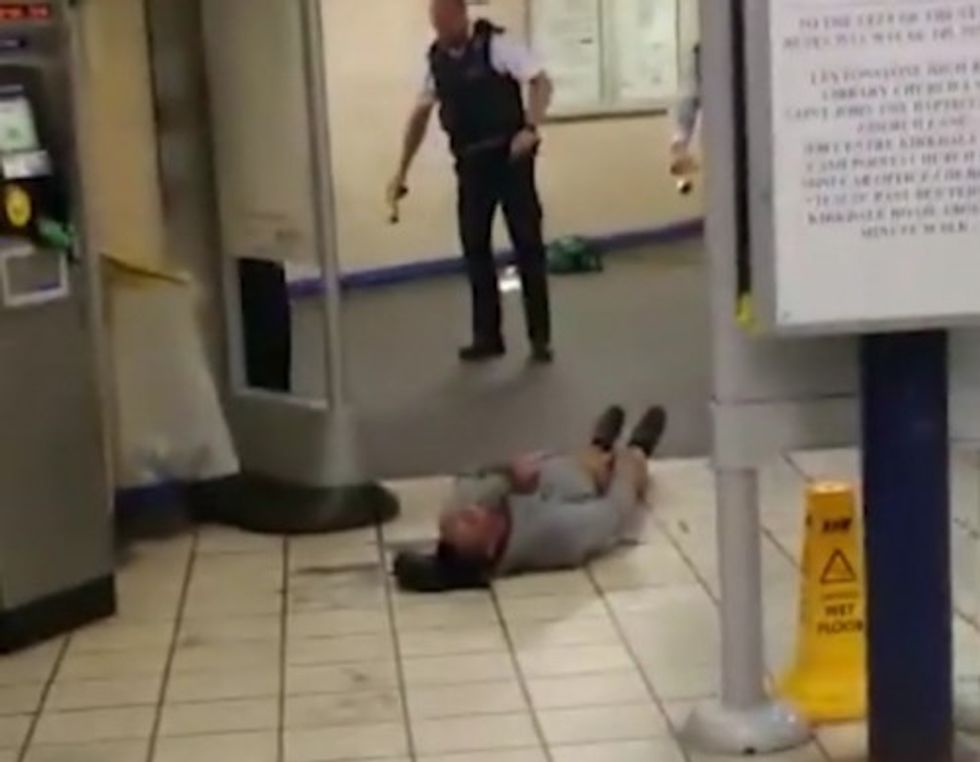 Suspect is down. (Image source: Daily Mail)

The seriously injured man's life did not appear to be in danger, police added. The Daily Mail reported that one victim's throat was slashed and that bystanders claimed they could hear "this is for Syria" and "all of your blood will be spilled" during the stabbings.
Police said the other two hurt in the attack had minor injuries.
"We are treating this as a terrorist incident," Commander Richard Walton, head of the Counter Terrorism Command, said. "I would urge the public to remain calm, but alert and vigilant."
"The threat from terrorism remains at severe," Walton added, "which means that a terrorist attack is highly likely."
Walton asked witnesses to call the Anti-Terrorist Hotline with any information and those who took photos or video to do the same.
—
Follow Dave Urbanski (@DaveVUrbanski) on Twitter