Calling into radio Tuesday morning, Glenn Beck responded to Donald Trump's recent call to ban Muslims from entering the U.S., saying halting immigration is "not necessarily a very bad idea." However, he was quick to add Trump's plan is "very anti-American."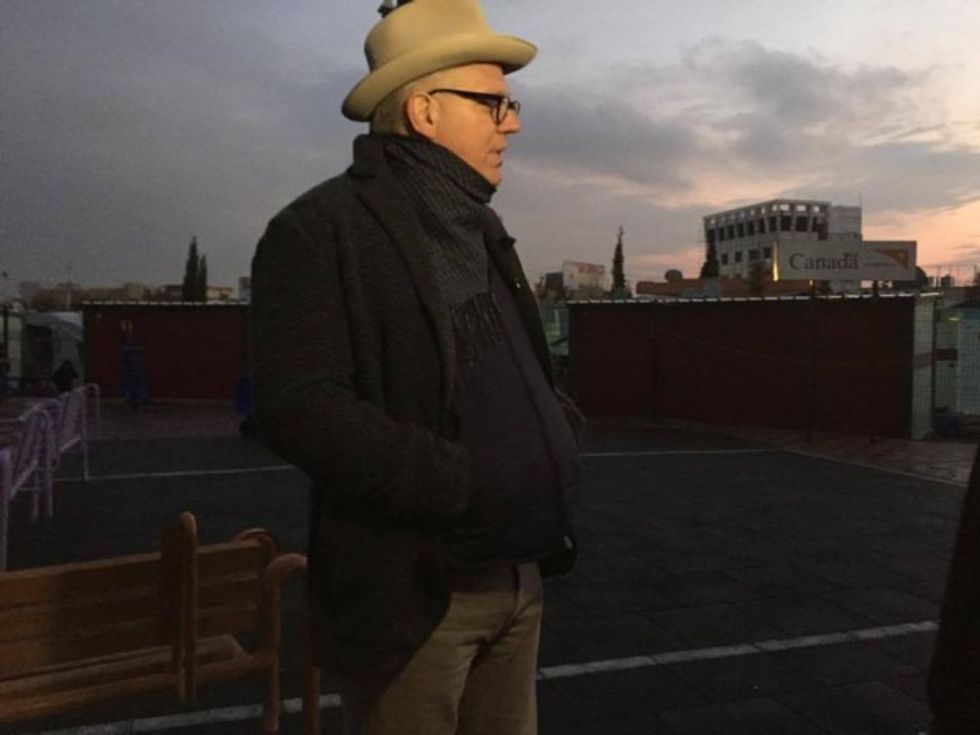 Glenn Beck traveling through Europe Tuesday, Dec. 8. (Image source: Facebook)
"As I watch Donald Trump and what he's saying about rounding up Muslims or stopping all immigration, what he's saying here on stopping all immigration — putting a pause on immigration is not necessarily a very bad idea," the radio host said on The Glenn Beck Radio Program. "Singling people out because they're one religion or another is very anti-American and very, in this case, anti-Swedish as well."
Beck said he believes it's "common sense" to put a pause on immigration for the time being, because "nothing is working." The radio personality called into his self-titled radio program from Sweden, where he believes "fascism is coming" because the Swedes are being taught that there is no Swedish culture.
"They're currently being taught that there is no Swedish culture — that's what they're teaching their students — there is no inherent Swedish culture," Beck said. "And the Muslim culture is a culture that is deep and rich with meaning, but not the Swedish culture."
Beck, comparing the U.S. to Sweden, said America is experiencing a similar phenomenon and citizens need to determine if "our culture is worth saving."
"We do need to stop and take a pause and say, 'Okay, wait a minute. Is our culture worth saving? Is there a reason to even exist as a country, or is everything just equal and all the same, and, in fact, in the case of Sweden, the Muslim culture of higher priority than the Swedish culture?" Beck asked.
Listen to Beck's comments below:
—
Follow Tré Goins-Phillips (@tregp) on Twitter