Republican presidential candidate Donald Trump sparred with the hosts of MSNBC's "Morning Joe" on Tuesday, at one point daring Joe Scarborough to "go to break" when he refused to "stop talking."
The contentious topic of discussion was Trump's proposal to temporarily ban all Muslims from entering the U.S.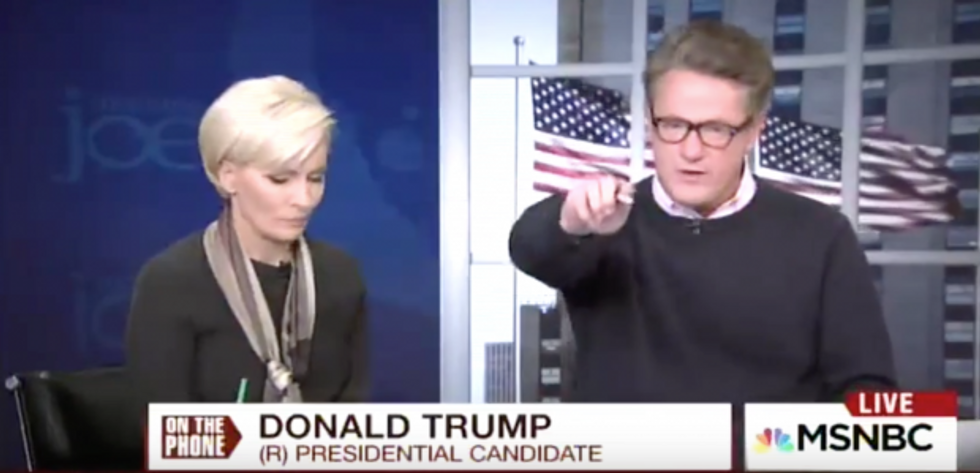 MSNBC
"You've got to let us actually ask questions, you're just talking," Scarborough said.
"Joe, I'm not just talking — I'm giving you the facts," Trump shot back.
That's when the MSNBC host warned, "We will go to break if you keep talking."
When Trump continued to speak and dared him to go to break, insisting he is merely stating the "facts," Scarborough followed through on his threat.
"Go to break, go to break, go to break right now," he said. "We'll be right back with more 'Morning Joe.'"
---