He has boosted the campaigns of multiple Republican presidential candidates, including Kentucky Sen. Rand Paul and Texas Sen. Ted Cruz; now CJ Pearson has his sights set on joining a new presidential candidate — Democratic contender Sen. Bernie Sanders.
The 13-year-old viral YouTube sensation who recently and publicly disavowed conservatism, announced Wednesday his support for the self-proclaimed socialist from Vermont. According to Pearson, Sanders "has fought for the underdogs of America for more than 50 years." The teenager is talking with Sanders campaign communications director Symone Sanders — no relation to the candidate — about ways for him to be involved with the campaign, Pearson told TheBlaze the day of his announcement.
"I am looking to become a surrogate for the campaign and communicate Bernie's message to young people across the country," Pearson told TheBlaze.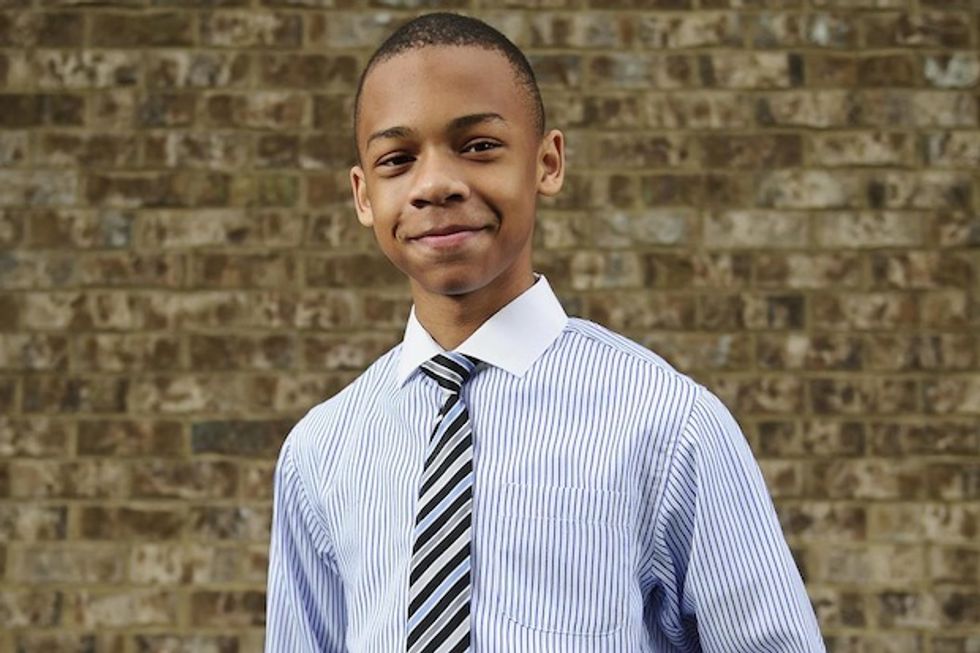 Image source: Facebook
Pearson said that he's "proud to support" Sanders and that his job on the Sanders campaign would be different from when he led "Teens for Ted" for Cruz just a few months ago.
"I wouldn't be leading any organizing," he said. "Just communicating Bernie's message to young people."
In an interview with TheBlaze in late November, when the teenager first announced his rejection of conservatism, Pearson said that he did not plan to work on any more campaigns this election cycle.
He publicly endorsed Paul in April.
In August, he announced that he had switched his support to Cruz and joined the Texan's campaign.
Yet, Pearson told TheBlaze in November that it was Rubio was the best candidate who was "tackling race relations." "I have long been a champion of conservative principles," Pearson said then, adding that he was still fiscally conservative but more socially liberal — except on the issue of abortion. "I've simply decided to remove a label and listen to both sides."
According to Real Clear Politics' aggregated polling data, Sanders is polling 25.8 points behind Democratic front-runner Hillary Clinton.
Symone Sanders did not respond to a request for comment from TheBlaze.