A Washington Post fact check concluded that a sweeping gun control claim recently made by Senator Marco Rubio (R-Fla.) "stands up to scrutiny."
During an interview on "CBS This Morning," the Republican presidential candidate claimed none of the mass shootings that have occurred in the "last few months or years" would have been prevented with stricter gun laws.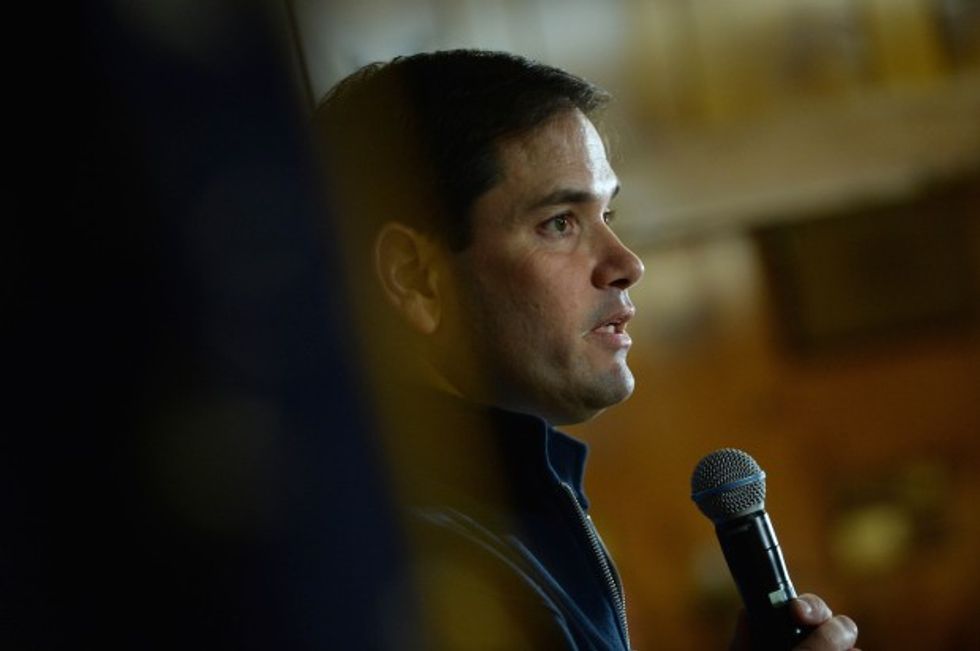 Darren McCollester/Getty Images
The Post's Glenn Kessler revealed a "colleague" flagged the statement for a fact check and asserted it was "almost certainly incorrect." Here's what Kessler determined:
This is certainly a depressing chronicle of death and tragedy. But Rubio's statement stands up to scrutiny — at least for the recent past, as he framed it. Notably, three of the mass shootings took place in California, which already has strong gun laws including a ban on certain weapons and high-capacity magazines.

Gun-control advocates often point to the experience in other countries that have enacted gun laws that heavily restrict gun ownership; as we have shown, quantitative measures of cross-comparative crime statistics, especially where the crime is not consistently defined (i.e., "mass shooting"), usually end up being apples-to-oranges comparisons. It is possible that some gun-control proposals, such as a ban on large-capacity magazines, would reduce the number of dead in a future shooting, though the evidence for that is heavily disputed. But Rubio was speaking in the past, about specific incidents.
The result? Rubio earned the "rare Geppetto Checkmark."
Read all of Kessler's analysis here.
(H/T: Mediaite)
---