A Fountain, Colorado, woman has been arrested for making verbal threats against Republicans during a phone call to Planned Parenthood.
Denver's KDVR-TV reported that Fern Roberta Delise, 54, attempted to call the Colorado Springs Planned Parenthood clinic but was directed instead to a Denver Planned Parenthood clinic since the Colorado Springs facility is still closed in the wake of a fatal shooting.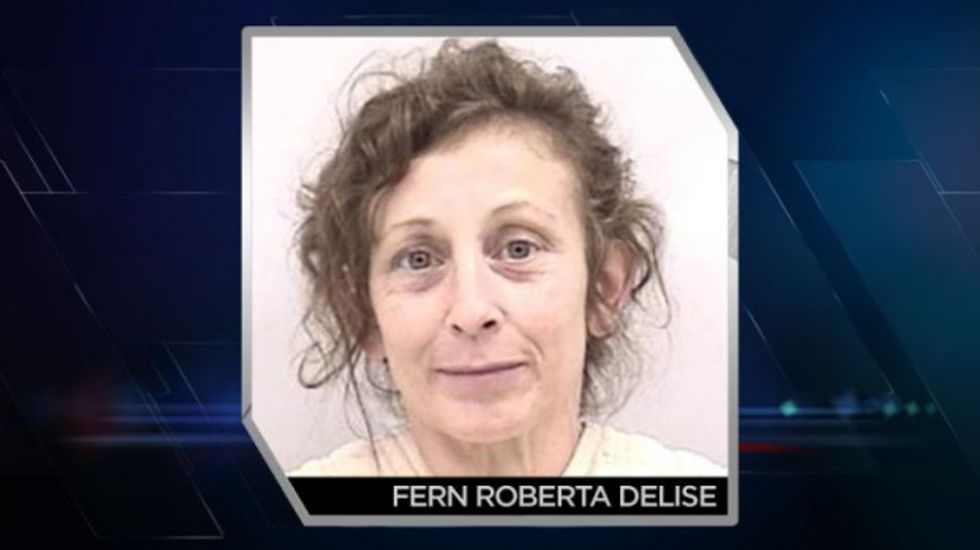 Fern Roberta Delise (Image source: KDVR-TV/Fountain Police)
Fountain Police said that during the phone call, Delise became frustrated that she wasn't able to access the facility of her choice and said that "It is tempting to walk into a Republican Party meeting with her dead husband's gun and just start shooting people."
According to KDVR, Delise was arrested for menacing, and police searched her home. They found ammunition, but no firearms.
Delise wrote on Facebook that her behavior was "stupid [and]  insensitive in a moment of frustration."
Delise's arrest occurred shortly after a fatal attack at the Colorado Springs Planned Parenthood facility on Nov. 27.
Robert Lewis Dear, 57, has been charged with killing three people and wounding nine others during the attack.