© 2023 Blaze Media LLC. All rights reserved.
In Fiery Rant, Mark Levin Rips Into Donald Trump for Attacking Ted Cruz: He 'Really Screwed up!'
"He's a 'maniac?'"
Conservative radio talk show host Mark Levin went after Republican frontrunner Donald Trump Monday, unleashing on the real estate mogul for his recent criticism of Supreme Court Justice Antonin Scalia and Texas Senator Ted Cruz.
"I think my friend Donald Trump really screwed up this weekend! Big time! Trifecta!" Levin said, before highlighting three "reckless comments" Trump recently made that irked him.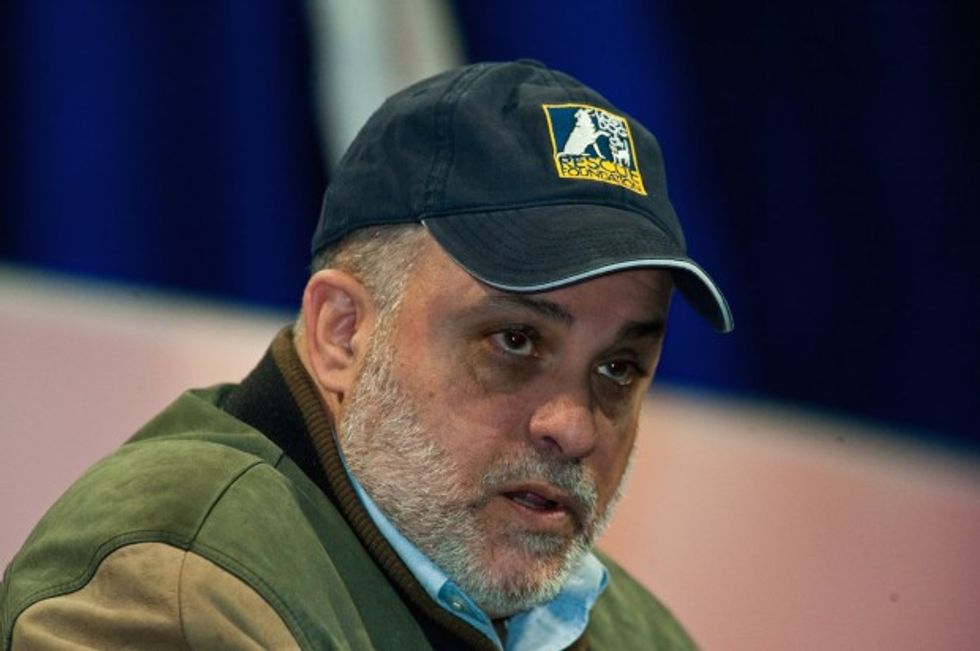 NICHOLAS KAMM/AFP/Getty Images
First on his list was the billionaire's harsh criticism of Scalia, who Levin said is one of the few justices who has worked for decades to "save this Republic."
"Joining in with a leftist on CNN to twist what Antonin Scalia said during a Supreme Court hearing on affirmative action. Just joining in and dumping on him? He deserves better than that. A lot better than that."
The influential conservative voice did not stop there.
"Embracing ethanol subsidies?" he rhetorically asked. "If we can't get rid of ethanol subsidies, ladies and gentleman, how we are going to address an over $200 trillion debt? We're not! We're not! It's not good for people, it's not good for agriculture, it's not good for the economy, it's not good for your purse — it sucks!"
Levin then took on Trump for calling Cruz a "maniac" and questioning his temperament to be president.
"And then we have a guy who has stood up to Mitch McConnell, who is viciously attacked in every liberal newspaper, every liberal outlet, by the establishment. Who led the fight against Obamacare. And he's referred to as a 'maniac?' I'm sure Mitch McConnell loved that," he said. "I'm sure the Wall Street Journal editorial page loved that. He's a 'maniac?'"
Levin said that even those who are "moderately conservative" would "disagree with Donald Trump" on those three issues.
Levin's sharp criticism of Trump came after Rush Limbaugh delivered a stinging critique of the candidate, alerting conservative voters to the same remarks which he said "raised a red flag."
—
Follow the author of this story on Twitter and Facebook:
Want to leave a tip?
We answer to you. Help keep our content free of advertisers and big tech censorship by leaving a tip today.
more stories
Sign up for the Blaze newsletter
By signing up, you agree to our
Privacy Policy
and
Terms of Use
, and agree to receive content that may sometimes include advertisements. You may opt out at any time.