Rev. Franklin Graham calmly and bluntly stated his opinion that Islam is not "compatible" with American values during a CNN interview on Tuesday. In response, CNN anchor Carol Costello took a swipe at her own religion of Catholicism.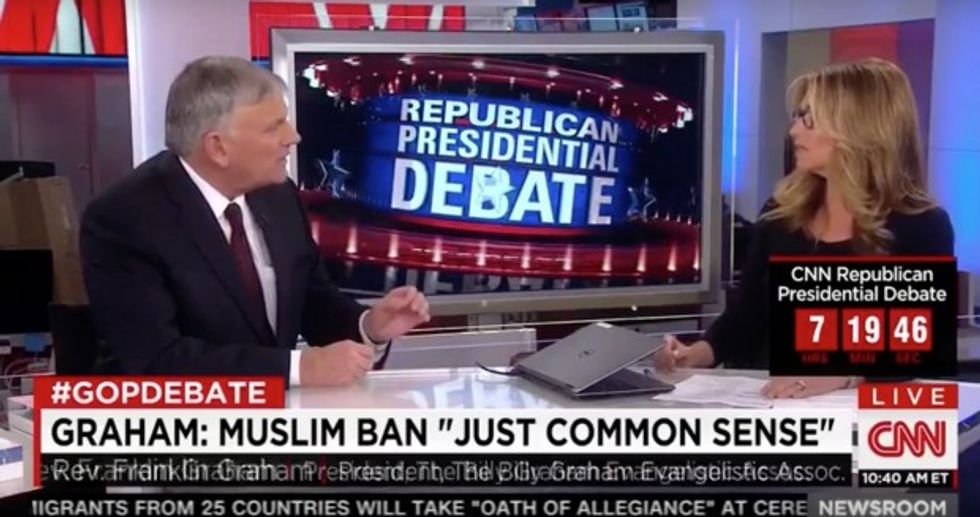 CNN
"Is Islam compatible with American values?" Costello asked.
"I don't think so," Graham replied.
Costello immediately shot back, "But see they would say that rhetoric like that is hurting them."
"Well, you asked me a question and I answered you," Graham said. "I don't go out and preach against Islam…but our Constitution — the way we treat women, the way we treat all people — Islam doesn't do that under Sharia law."
Costello then seemingly compared Catholicism to Islam in terms of its treatment of people.
"I could argue that about my own faith within Catholicism, right? I could," she said.
Watch the segment via CNN below:
---