As Jeb Bush was making his case to voters in the Republican debate, a picture was taking off on Twitter that painted a devastating picture of his campaign's support — even in his home state.
Matea Gold, a national political reporter for the Washington Post, tweeted this picture from a source who she says was at the former Florida governor's Miami debate-watch party shortly after 9 p.m. The tweet quickly picked up more than a thousand retweets.
Source sends pic of scene at Jeb Miami debate-watching party: https://t.co/RsZJpEVSuq

— Matea Gold (@Matea Gold) 1450231705.0
However, his campaign says that photo from Gold's tweet was taken during the soundcheck for the undercard debate, which preceded the main debate by two hours. More than 46 people attended the debate watch party, Bush's South Florida director Kevin Marino Cabrera said.
Cabrera responded with updated photos from the event, telling Gold to "check your sources."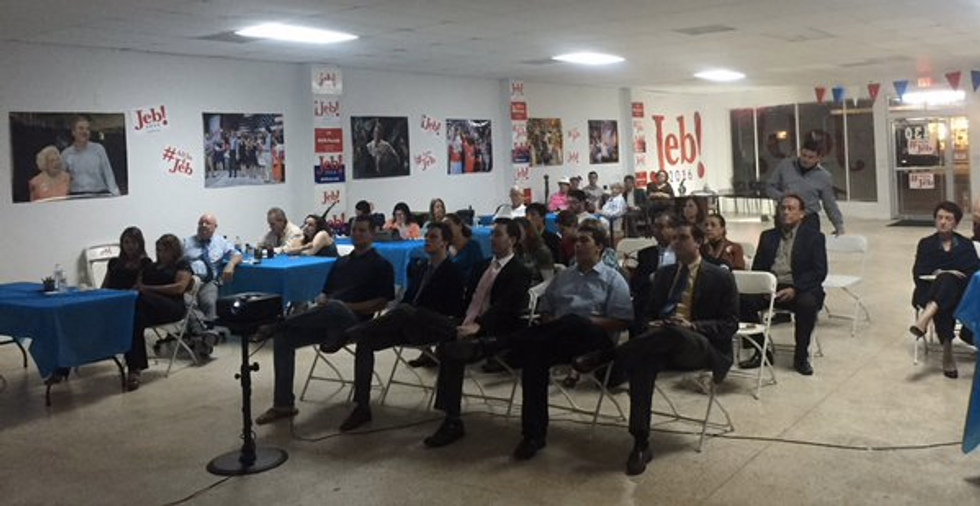 A photo taken later in the evening shows a fuller crowd at Republican presidential candidate Jeb Bush's Miami debate-watch party Tuesday night. | Courtesy Jeb Bush campaign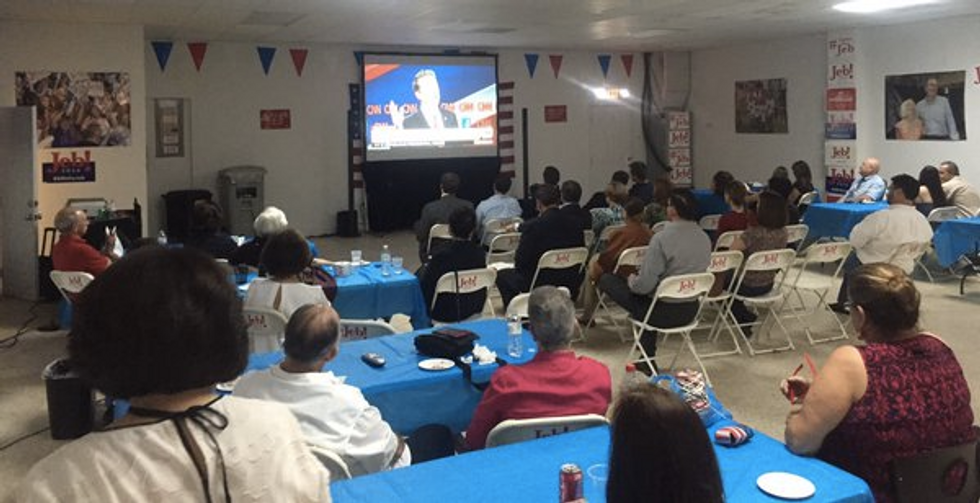 A group of Jeb Bush supporters watch the Las Vegas debate in Miami.| Courtesy Jeb Bush campaign
Empty room photos have quickly become a staple of politics in the Internet age — but this one reinforces a narrative Bush has tried hard to dispel. Bush has been criticized by other candidates like Donald Trump for being "low energy," and his poll numbers have dropped relatively steadily since July.
—