Just over one year ago, TheBlaze featured the story of Lt. Cmdr. Bashon Mann, a sailor who posted a thank-you note on Facebook to an anonymous person who bought dinner for his family.
Basil and Sabine Mann hug their dad, Navy Lt. Cmdr. Bashon Mann, at the Pentagon (Image source: Facebook)
The thank-you note went viral and Mann's story appeared online and on television. Basin Mann told TheBlaze that, during some of the interviews, he was asked, "Have you written any other letters?"
It turns out that Bashon Mann did have some other letters — a lot more.
More than two years earlier, Mann had written a series of letters to his young daughters. "They were meant to be life lessons for my girls." Mann told TheBlaze.
"I started out trying to be funny." Mann said, "But, they ended up being serious and emotional. ... I wrote for 41 straight days and posted them on Facebook."
After experiencing the wave of attention his anonymous letter received, Mann had the idea to package all of the letters he had written to his daughters, Basil and Sabine, in book form.
Mann collected the initial 40 letters and another 20 he penned over the past three years to create a book with 60 messages to his girls.
While continuing to hold down his full-time job in the Pentagon and raising his two young daughters as a single dad, Mann began pitching his book to publishers.
"I wrote 50 letters to 50 different publishers and received 50 rejection letters," Mann told TheBlaze.
Not one to give up, Mann wound up self-publishing his book. On Nov. 24, the Tuesday before Thanksgiving, copies of "Daddy's Love Letters" arrived at Mann's home.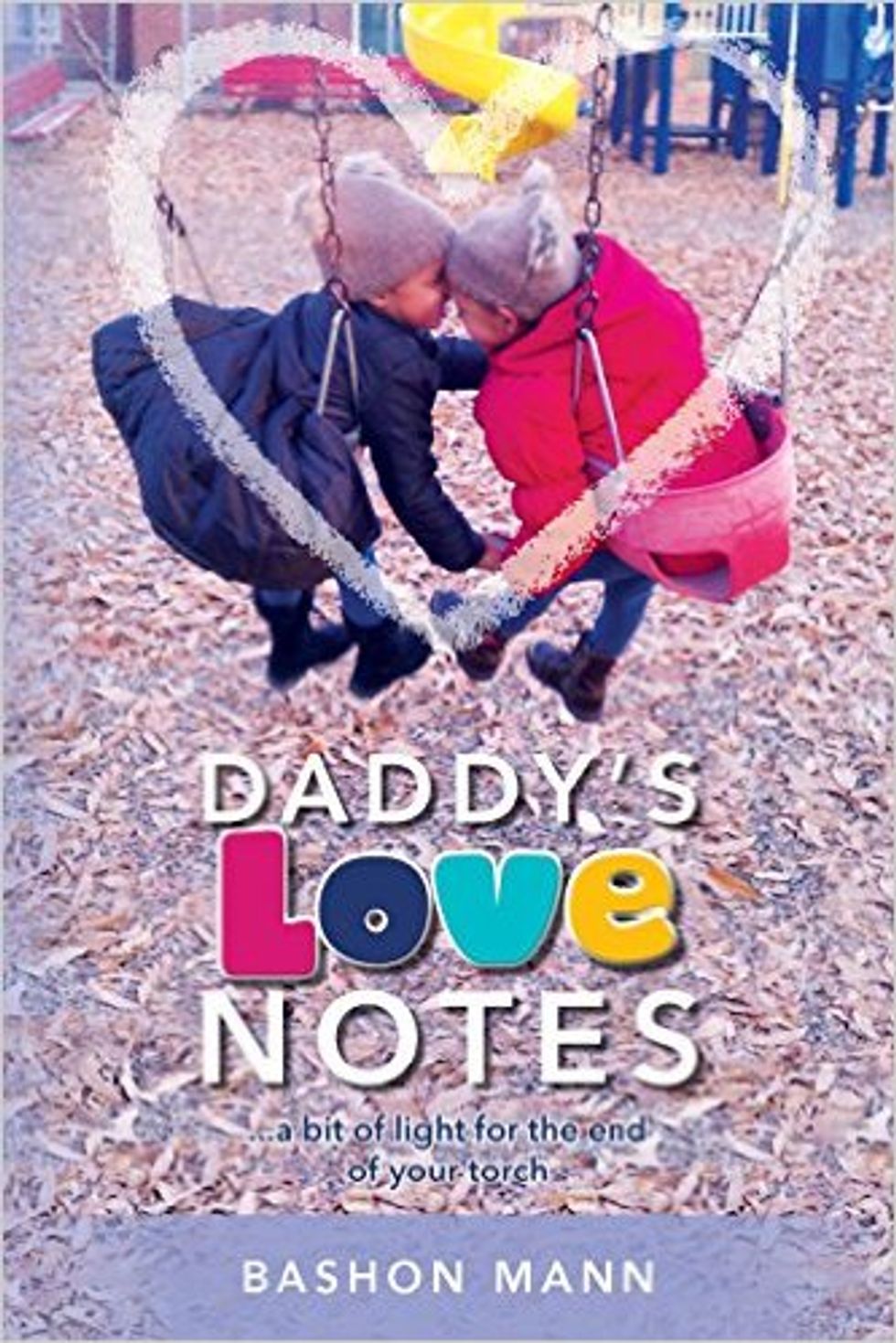 Image Source: Amazon
In the past two weeks, the book started selling online and sparked some interest in a book-signing event at a bookstore in upstate New York where Mann's parents live. More than 150 people showed up and purchased "Daddy's Love Notes."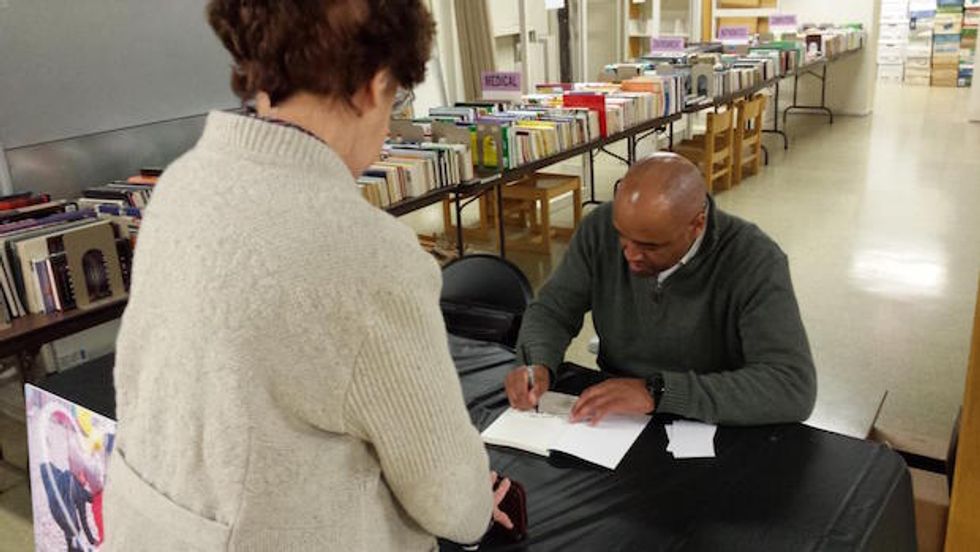 Image source: Facebook
Listen to Mann share his story on TheBlaze Radio.
The buzz on Lt. Cmdr. Mann's book has also hit Washington, D.C.: Mayor Muriel Bowser is hosting a book signing for Mann Thursday night.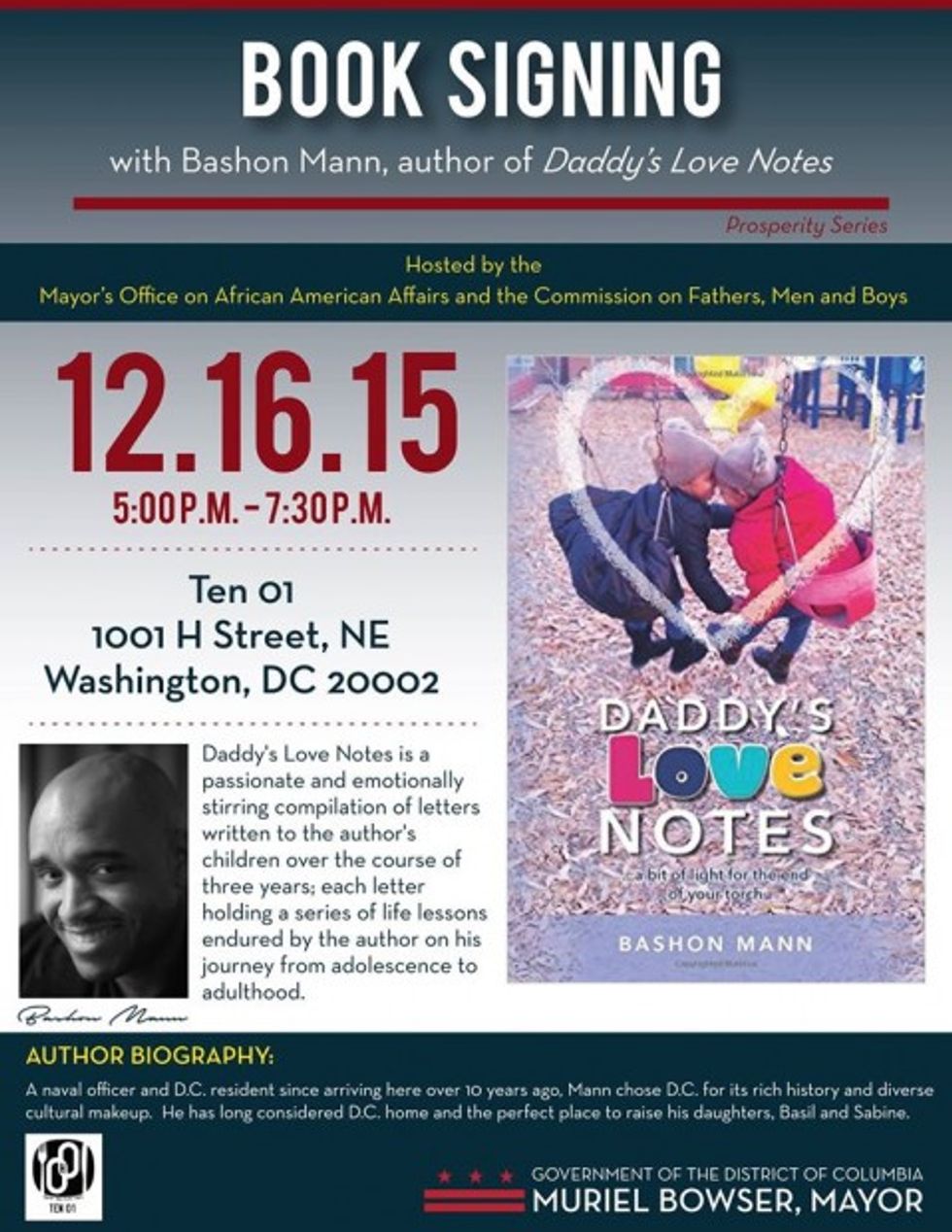 Image source: Facebook
__
Follow the author of this story on Twitter and Facebook: