Glenn Beck and his team from the Mercury One Charity's Nazarene Fund traveled to the Middle East last week to evacuate persecuted Christians to Slovakia. This week, those refugees expressed their gratitude for the aide that gave them a "chance at a future."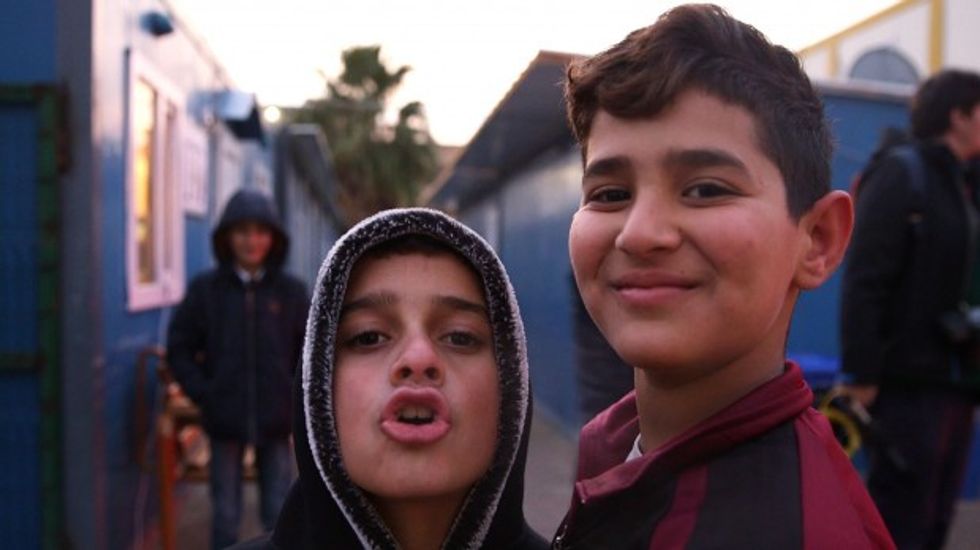 Christian refugees evacuated to Slovakia by Mercury One Charity's Nazarene Fund in December 2015.
"All of the hard-earned money that you gave, all of the prayers that you said — lifted up to God — for these people, nothing was wasted," one woman said of the Nazarene Fund's work. "Everything went in to ensuring that these people — these wonderful people — have a chance at a future."
The Nazarene Fund's project, which chief advocate Johnnie Moore says is only the first in a series of operations, rescued the lives of 149 Christian refugee families, who he believes are facing "ongoing genocide."
"I am so grateful to the 130,000 individuals whose generous contributions made this journey possible, and I'm sure, if they could, the refugees would thank them, too," Beck said of the more than $12 million raised for the Nazarene Fund.
Now, those refugees have been given the opportunity to say, "Thank you."
"Really we appreciate every minute and everything that's done for us to being in a safe place, and I want to thank all American people for their support," one refugee said. "I hope in the future there will be more support for other families."
Another expressed gratitude for the aid the Christian refugees have received from Mercury One because "they need help."
"Our greatest thankfulness goes to all those people who give their money and say their prayers for these kind of projects, which is so wonderful," another said. "It's something that makes me tremble and makes me very, very thankful, so thank you so very much for doing that."
Last week's evacuation transitioned the families to an area in Slovakia known as the "cradle of Christianity" in central Europe. The operation not only provided safe haven for the Christian refugees, but will also provide language training, education, social services, accommodations and any other necessities in order for the refugees to efficiently integrate into Slovakian society.
You can read more about last week's intervention here.
Complimentary Clip from TheBlaze TV The full episode of The Glenn Beck Program, along with many other live-streaming shows and thousands of hours of on-demand content, is available on just about any digital device. Click here to watch every Glenn Beck episode from the past 30 days for just $1!
—
Follow Tré Goins-Phillips (@tregp) on Twitter