A privately-chartered Airbus 321 carrying 149 Christian refugees departed from the Kurdistan region of Iraq and landed in Kosice, Slovakia, Thursday. Each of the families on the plane had lost their property, livelihood and future due to the Islamic States terrorizing of the Christian Nineveh Plane in August of last year.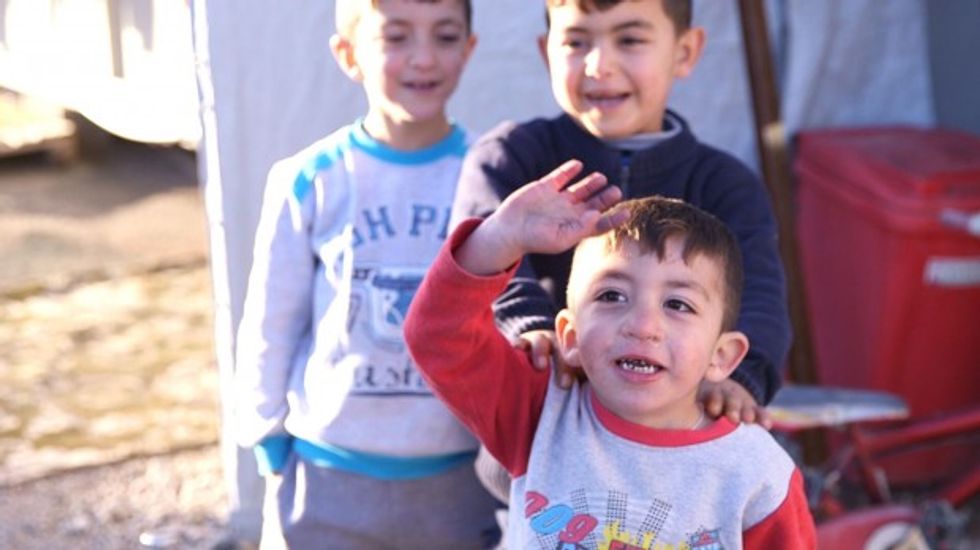 Refugees seeking to flee war-torn Iraq. (Image source: Mercury One)
The operation was the result of weeks of planning by Glenn Beck and his charity Mercury One's Nazarene Fund. To date, the fund has raised more than $12 million, with contributions averaging $100 per donor. The focus of the mission was the evacuation and resettlement of displaced Christians from countries like Syria and Iraq to new countries where the refugee families could reestablish themselves and preserve their religion.
"I am so grateful to the 130,000 individuals whose generous contributions made this journey possible, and I'm sure, if they could, the refugees would thank them, too," Beck, who flew to meet the refugees in Iraq as they prepared to fly to Slovakia, said in a press release.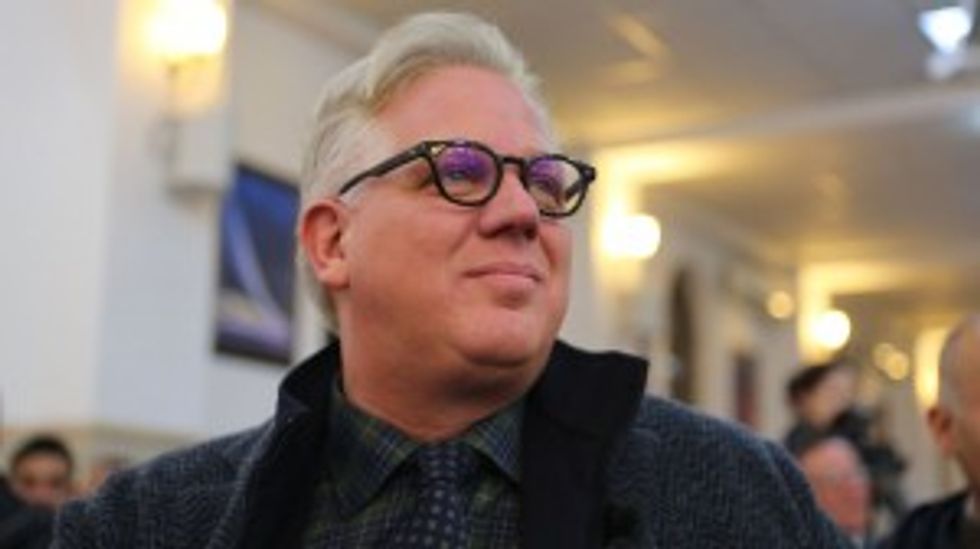 Glenn Beck traveling through Europe and the Middle East. (Image source: Mercury One)
According to Beck, the Christian population has been in decline from the more than two million professing Christians who used to reside in Iraq and Syria.
"While the world watched in near total silence, their ancient churches and monasteries were destroyed, their children were sold on slave markets, their property was confiscated, and those who survived have faced extortion and continued threats of kidnapping and beheading," Beck continued.
The operation was conducted within international parameters and best practices, according to Mercury One. Additionally, the security, logistics and vetting processes were orchestrated by Peregrine Consultants, whose staff used a vetting strategy that "exceeded present international standards."
The process included "extensive interviews" with potential evacuees, the gathering of personal details, checked against original documentation to confirm identities as well as undisclosed additional protocols.
In congruence with the United Nations' Declaration of Human Rights, the Slovakian government has agreed to provide safe haven to the 149 Christian families, a minority today in war-torn Iraq. To aid the Slovakian government, Mercury One has agreed to fund a three-year "integration program."
Through the program, Mercury One will provide language training, education, social services, accommodations and any other necessities in order for the refugees to efficiently integrate into Slovakian society. The families will live in and around Nitra, an area in central Europe described as the "cradle of Christianity."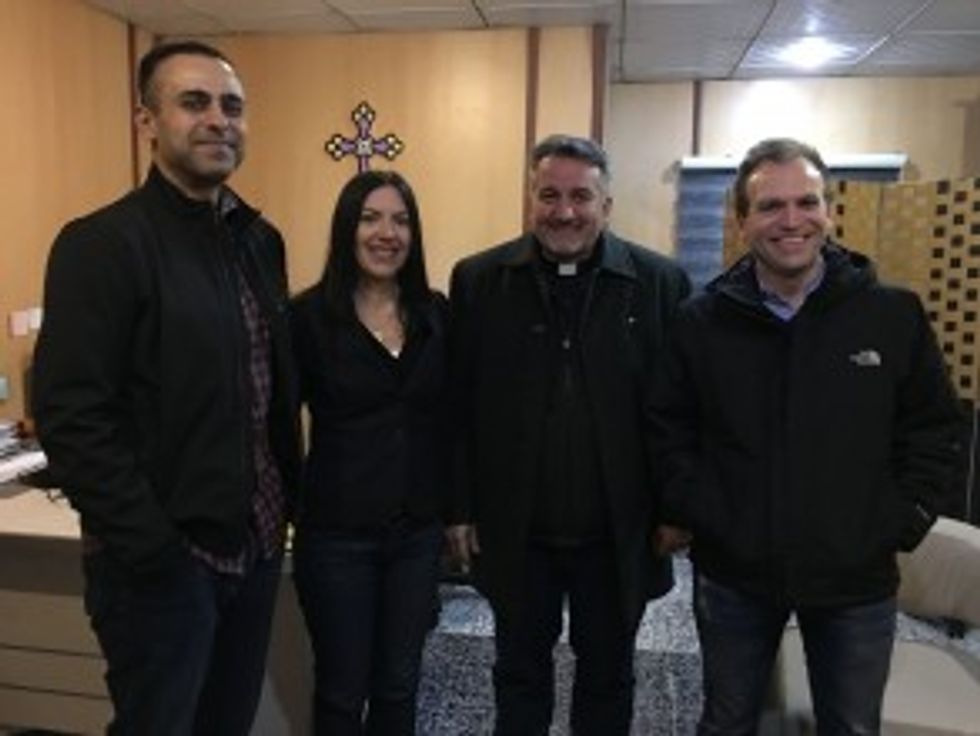 From left to right, Peregrine Consultants Joseph and Michele Assad, Iraqi priest Douglas al-Bazi and Johnnie Moore. (Image source: Mercury One)
"Today's evacuation is the result of many months of careful planning involving a team of people, but none of this would have been possible without the generous support of thousands upon thousands of those who donated to Mercury One's Nazarene Fund," Johnnie Moore, who assisted in the evacuation and was a chief advocate for the fund, said Thursday.
Moore said Thursday's intervention is the first in a series of intervetions that will take place in the coming months, as the Christian communities across the Middle East are "facing an ongoing genocide." Moore also expressed gratitude to Beck and his listeners for their financial contributions.
"Every act of love on behalf of those ISIS aims to kill is a dagger in the heart of these Islamic terrorists," Beck said. "We are just getting started."
—
Follow Tré Goins-Phillips (@tregp) on Twitter