Utah Sen. Mike Lee (R) rebuked Sen. Marco Rubio (R-Fla.) Wednesday for launching an assault against Texas Sen. Ted Cruz (R) over the USA Freedom Act and domestic surveillance during Tuesday's GOP debate.
Speaking on "Boston Herald Radio," Lee said it was wrong for Rubio to say that the bill made America less safe.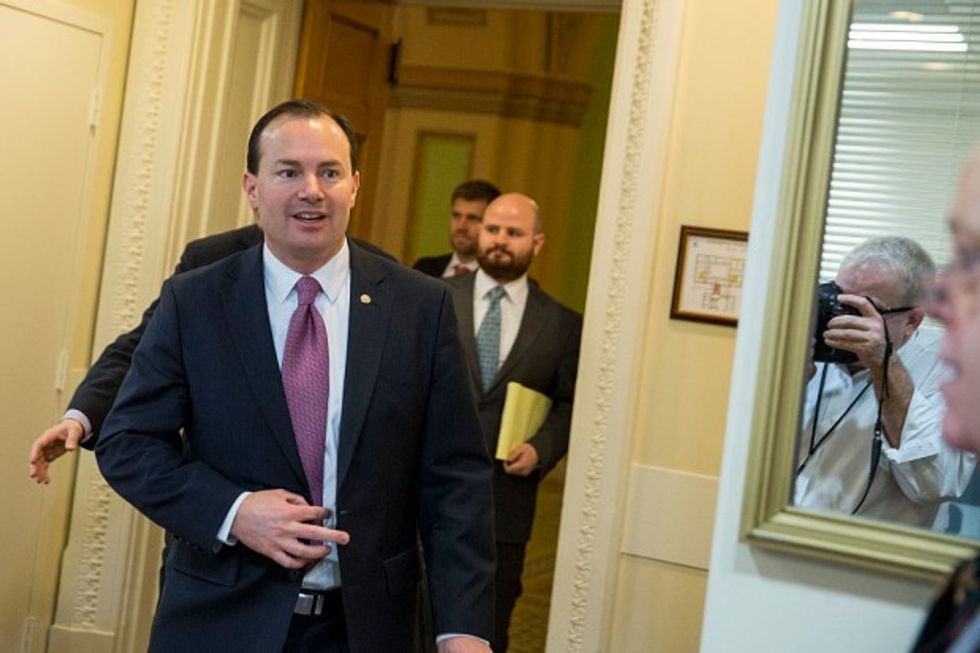 Utah Republican Sen. Mike Lee (Getty Images/Drew Angerer)
"Look, Marco Rubio has been attacking Ted Cruz on the USA Freedom Act, for his vote in favor of the USA Freedom Act, and he's been doing so by suggesting that this has somehow made America less safe," Lee said. "It simply is not true, and look, I'm really good friends with both of these guys, I really like both of them, but Marco's wrong on this."
Lee, who was a co-sponsor of the bill alongside Cruz, added that Rubio is just "dead wrong."
"The USA Freedom Act has not made us less safe at all, and in fact, I had a discussion last week with FBI Director James Comey," he continued. "I asked him point blank, 'Did this, in any way, impair our ability to follow up on the San Bernardino attack?' And of course, the answer was no."
"This is a law that, in many ways, enhances our ability to protect the homeland," Lee concluded. "And it does so in a way that is respectful of the privacy interests and the Fourth Amendment interests of the American people."
The USA Freedom Act, which was signed into law by President Barack Obama in June, suspended the NSA's bulk collection of phone metadata.
Listen to Lee's radio interview below via Buzzfeed's 'KFile':
(H/T: Buzzfeed)
—
Follow the author of this story on Twitter and Facebook:
[facebook //www.facebook.com/plugins/like.php?href=