Russian President Vladimir Putin made it clear during his annual year-end question-and-answer session Thursday how he feels about Republican presidential front-runner Donald Trump.
"He's a really brilliant and talented person, without any doubt," Putin told reporters, according to a translation posted at BuzzFeed. "It's not our job to judge his qualities, that's a job for American voters, but he's the absolute leader in the presidential race."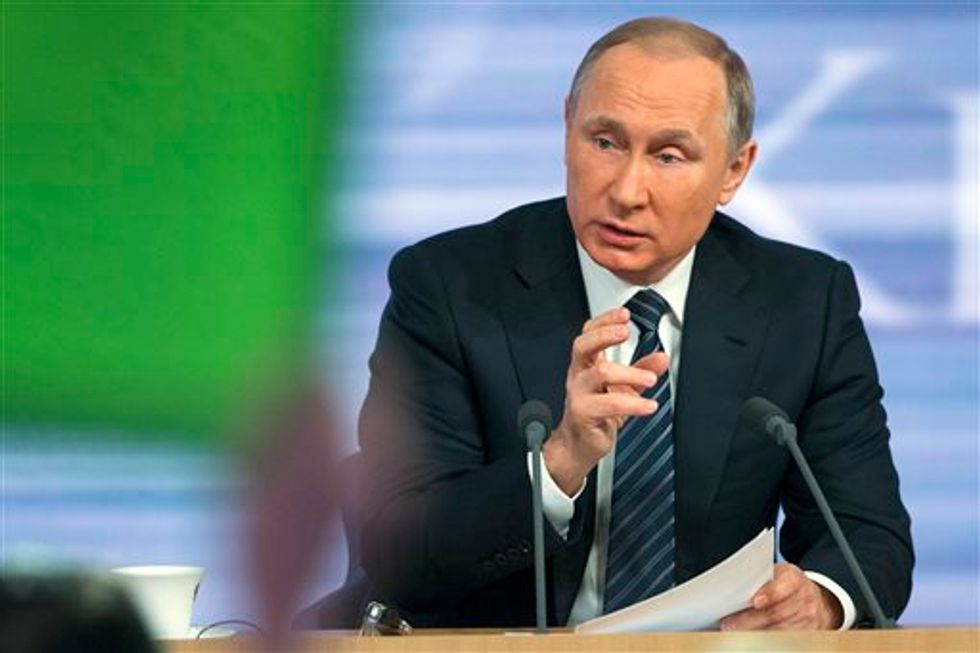 Russian President Vladimir Putin speaks during his annual news conference Thursday. (AP Photo/Alexander Zemlianichenko)
"He says that he wants to move to another level of relations, to a deeper level of relations with Russia," he added, according to a different translation by Reuters. "How can we not welcome that? Of course we welcome it."
When asked about the billionaire businessman's crass personality, the Russian president said it is not his job to "assess tricks Donald Trump [is] using to boost his popularity."
Trump has made it very clear how he plans to handle diplomacy with Russia if he is elected president.
"I would get along with [Putin]," Trump said in September. "I would get along with a lot of the world leaders that this country is not getting along with."
Also in September, during a Republican debate, the real estate mogul said that he knew Putin "very well," following an appearance on "60 Minutes."
—
Follow the author of this story on Twitter and Facebook:
[facebook //www.facebook.com/plugins/like.php?href=