Hollywood comedy writer and producer Tina Fey said she's had enough of our "culture of demanding apologies."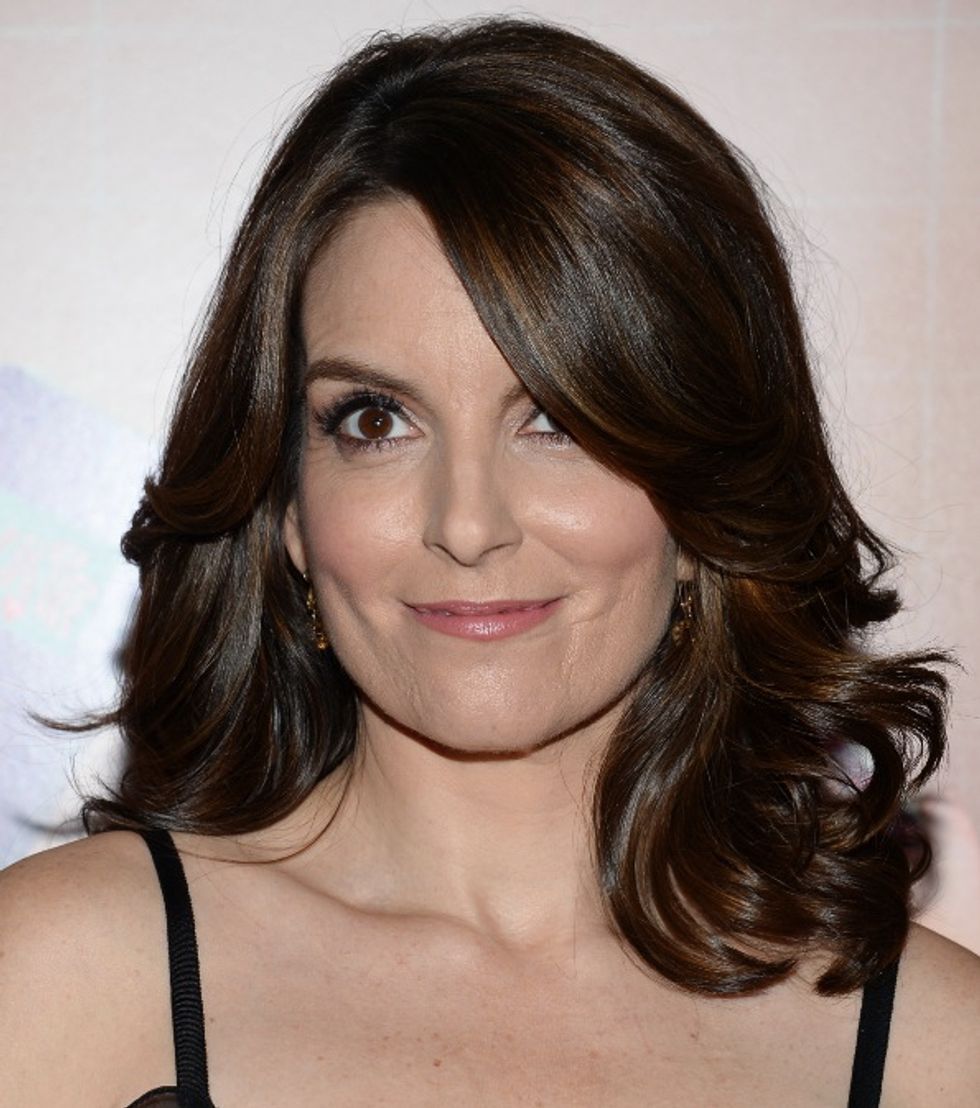 Tina Fey attends the premiere of "Sisters" at the Ziegfeld Theatre on Tuesday, Dec. 8, 2015, in New York. (Image source: Evan Agostini/Invision/AP)
An episode of her Netlix show "Unbreakable Kimmy Schmidt" revealed that character Jacqueline Voorhees is Native American but had rejected her heritage. Voorhees is played by Jane Krakowski, who's white.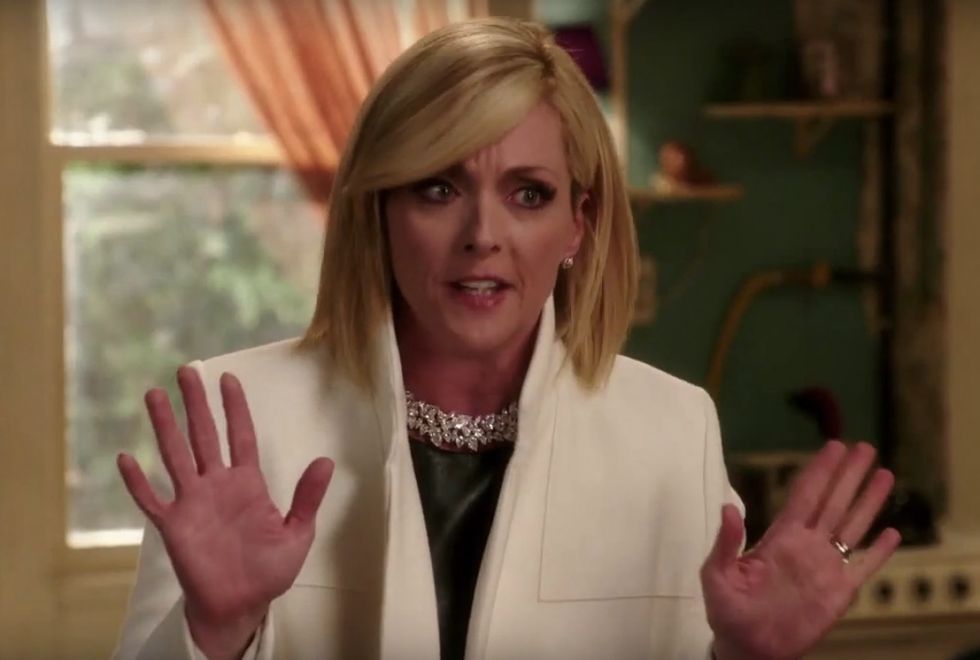 Jane Krakowski on "Unbreakable Kimmy Schmidt" (Image source: YouTube)
Fey said in an interview with Net-a-Porter magazine that the Internet "was in a whirlwind, calling it 'racist.'"
Jane Krakowski as a Native American is so... Not okay.

— Bassey (@Basseyworld) December 5, 2015
@Ebswearspink and then there was the casting of a white blonde woman to be native American? Like...I love Jane Krakowski but mannnnn

— imperator gone rogue (@blackadlerqueen) April 22, 2015
I know young white people love Jane Krakowski, but I'm still not over that ridiculously racist Native American story.

— king. (@kquartermaines) September 20, 2015
Therefore Fey said her "new goal is not to explain jokes."
"I feel like we put so much effort into writing and crafting everything, they need to speak for themselves," she added regarded her brand of humor. "There's a real culture of demanding apologies, and I'm opting out of that."
Fey added another piece of advice: "Steer clear of the Internet and you'll live forever."
(H/T: IJReview)