Speculation about Jesus' physical appearance is nothing new, with contemporary perceptions typically being restricted to depictions of Christ that are presented in the art and pop culture realms — illustrations that are frequently critiqued for being patently inaccurate.
That in mind, the Department of Art and Design at Bluefield College, a Christian, liberal arts school in Bluefield, Virginia, recently decided to create a composite image of 20 different actors who have played Jesus on the big screen.
"The origin of the idea is that with Christmas coming up, several of these movies will be played for the holiday season and it's interesting to see how Jesus has been portrayed in Hollywood over time," Ryan Taylor, who is helping promote the project, told TheBlaze. "So in a sense, it is a media studies, art and design, and holiday project all in one."
Here's what the college's Jesus composite looks like: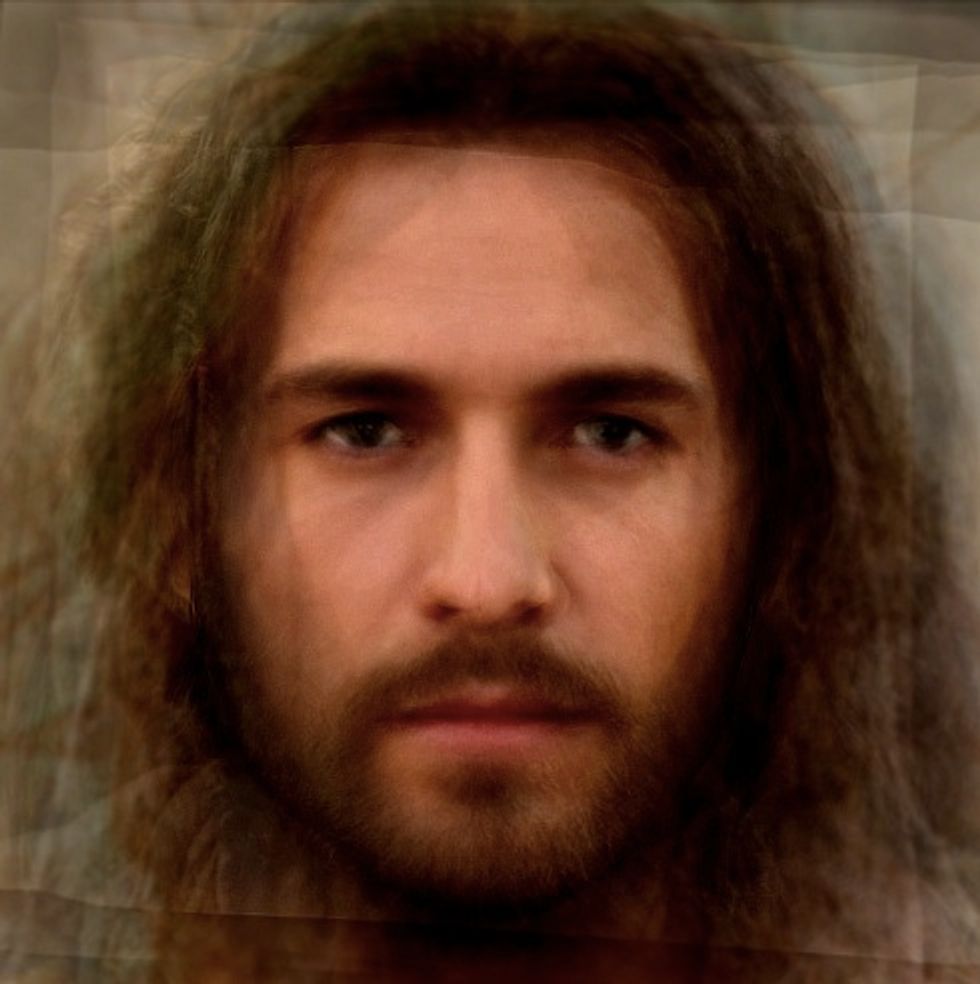 Bluefield College
The image combines photos of the following actors: Brian Deacon, Chris Sarandon, Christian Bale, Diogo Morgado, Enrique Irazoqui, Ewan McGregor, Haaz Sleiman, Halvard Hoff, HB Warner, Henry Ian Cusick, Jeffrey Hunter, Jeremy Sisto, Jim Caviezel, John K Steel, Juan Pablo Di Pace, Max von Sydow, Robert Powell, Ted Neeley, Will Ferrell and Willem Dafoe. You can see all of the images here.
But the Department of Art and Design didn't stop with the composite image of Christ, going on to also create a separate photo that combines photos of 21 notable actors who played Satan.
"Originally, they were just going to do Jesus, but decided that it would be interesting to do the [devil] as well, considering there have been several portrayals of him in film," Taylor said.
See the devilish composite below: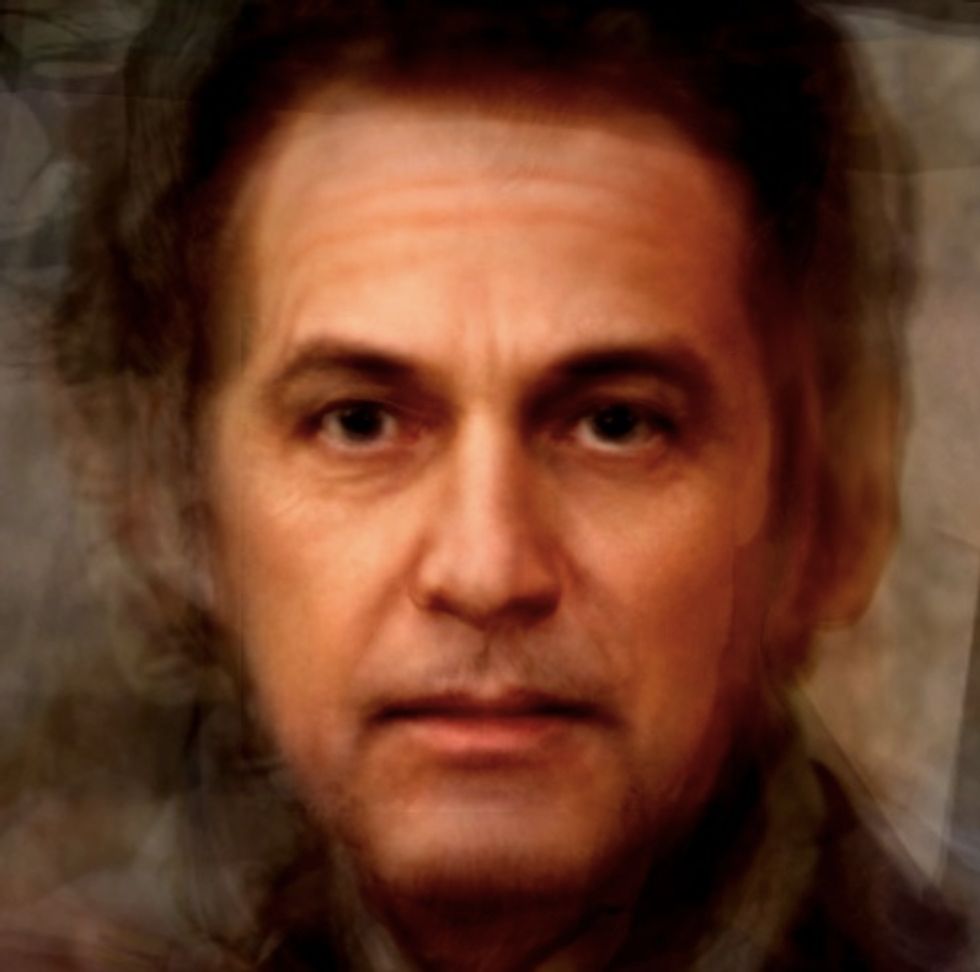 Bluefield College
The actors included are: Al Pacino, Anton Lavey, Bruce Payne, Clarence Williams, Claude Rains, David Warner, Elizabeth Hurley, Gabriel Byrne, George Burns, Harvey Keitel, Jack Nicholson, Max von Sydow, Peter Cook, Peter Fonda, Peter Stormare, Robert De Niro, Rosalinda Celentano, Tom Waits, Viggo Mortensen, Vincent Price and Walter Huston. See that composite come to life here.
You might have noticed that both George Burns and Max von Sydow played both Christ and Satan, landing the latter in both composites.
As for the picture of Jesus, Taylor said that the most surprising element is "how 'unsurprising' it is," as "Jesus has been portrayed as very 'European' or 'westernized,' sometimes even having blonde hair and blue eyes."
"The composite image shows that pretty clearly," he said.
As TheBlaze previously reported, the debate over Christ's physical appearance continues to forge on. Read about it here.
--
Follow the author of this story on Twitter and Facebook: