Republican presidential hopeful Rand Paul said Wednesday that he would not participate in an undercard debate, insisting he has a "first-tier campaign" and won't let the media imply otherwise.
The Kentucky senator made the comments, first flagged by BuzzFeed, on Fox News Radio's "Kilmeade and Friends."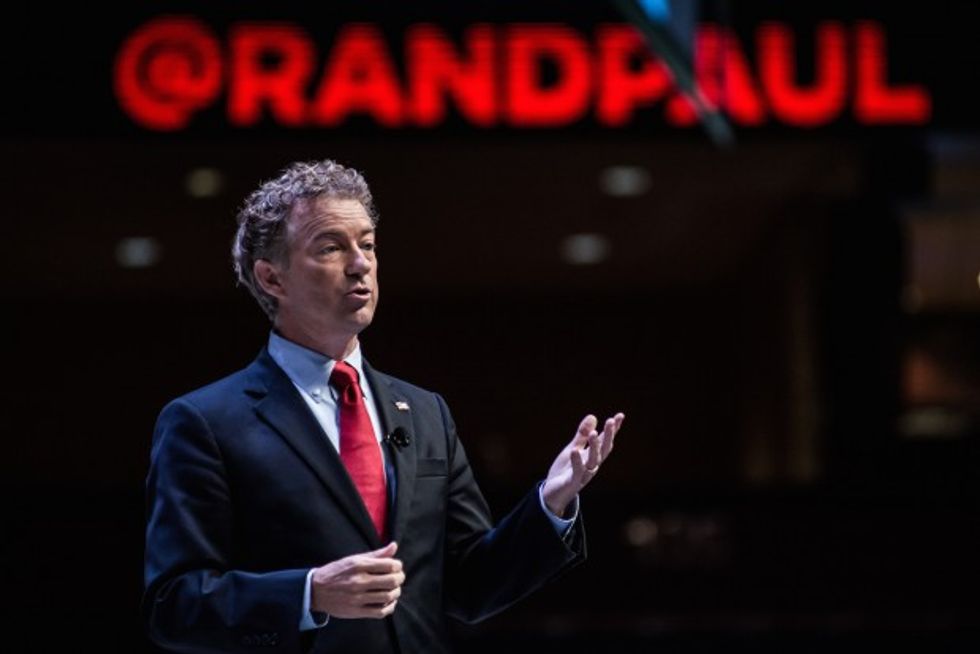 Sean Rayford/Getty Images
"I won't participate in any kind of second-tier debate," Paul said. "We've got a first-tier campaign. I've got 800 precinct chairman in Iowa. I've got a 100 people on the ground working for me. I've raised 25 million dollars. I'm not gonna let any network or anybody tell me we're not a first-tier campaign."
He added, "If you tell a campaign with three weeks to go that they're in the second-tier, you destroy the campaign. This isn't the job of the media to pick who wins. The voters ought to get a chance."
The Fox Business Network announced Tuesday the debate criteria for its Jan 14th debate. Current polling indicates only six candidates will make the cut — and Paul isn't one of them. The libertarian firebrand contended not including him would "lay it up in the lap for Donald Trump," since he is often the one who dares to sharply goes after him.
Paul promised to "protest any such designation" that would place him in the undercard debate.
—
Follow the author of this story on Twitter and Facebook: