NEW IBERIA, La. (AP) -- Louisiana State Police say three people were killed when a car and an Amtrak passenger train crashed.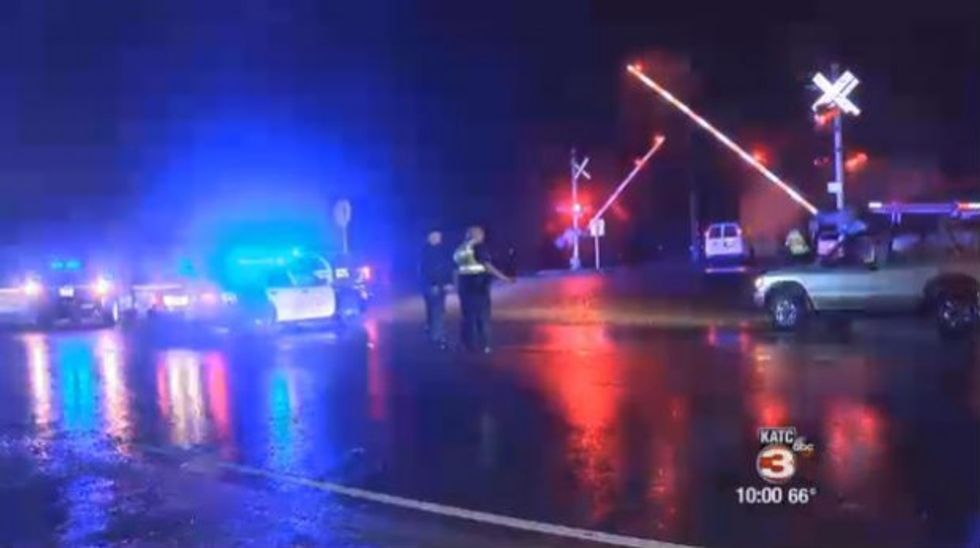 Image source: KATC-TV
Master Trooper Brooks David says three others were taken to hospitals Tuesday, but the extent of their injuries was not immediately known.
David says all of the dead and injured were in the car. No one was injured on the train.
The crash happened shortly before 6 p.m. in Iberia Parish.
Amtrak spokesman Mike Tolbert says the Sunset Limited train was en route from Los Angeles to New Orleans when it hit a vehicle that was on the tracks at a crossing. There were 119 passengers on the train, and Tolbert says no passengers or crew were hurt.
The train resumed its trip about 8:45 p.m.