A Florida woman was arrested at a Lecanto Walmart early last week after a loss-prevention officer told police that while operating a motorized shopping cart, the 25-year-old was observed grabbing food from shelves, eating the food, and then putting packages back on the shelves.
Among the food items were sushi, most of a rotisserie chicken and cinnamon rolls. A half empty bottle of wine also was seen in the cart, the Citrus County Sheriff's Office reported.
Josseleen Elida Lopez was arrested Tuesday on shoplifting and drug paraphernalia charges. Lopez consumed $32.36 worth of food and wine.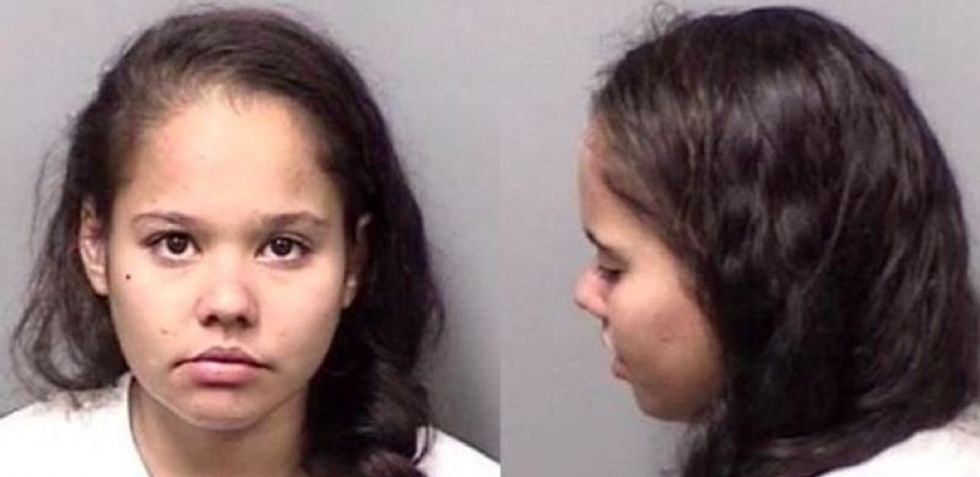 Josseleen Elida Lopez (Image source: Citrus County Sheriff's Office)
Police also found two empty syringes in Lopez' possession — one in her purse and one in her backpack — that she said she used earlier to inject crystal meth.
Lopez, who told police she's homeless and knows what she did is wrong, said she was hungry and didn't want to bring the food outside.
(H/T: WFOR-TV)